Audit is a term that is basically associated with the accounts. Each year a team of cost accountants audit the accounts of our companies and certifies them to be correct or propose changes to correct them. Of late the term audit has also come to be used for verifying the correctness of several other facets of industries such as Processing systems, Quality control methods, Quality Assurance systems, Marketing techniques, Training of the manpower, Coaching methods of the trained manpower, methods of deriving the business results etc.

Audit is gradually becoming a demand of the consumers. In very little time from now audit would become a standard practice at all places in all walks of life.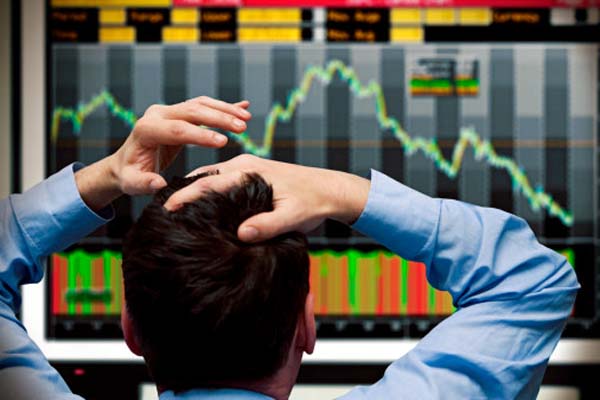 While we audit the systems prevailing at our work place, we should realize that it is important to audit our stresses also. Stress can be defined as a pressure acting on us due to certain reasons or circumstances which makes us tense. It is not like the atmospheric pressure that is acting uniformly on every single body with the same value. The forcefulness of a stress is different on different individuals and different at different times. All stresses have different degrees of fierceness. And it is a fact that we all have multiple stresses acting on us all the time. Our day to day life and stresses on us go hand in hand.

In my view the stresses acting on us should be audited at a pre-determined frequency or as a matter of fact, regularly.

Before we plan to audit our stress, the primary thing that we should understand is that stress is not a bad thing as it is made out to be. On most occasions we harp that we are under great stress and hence unable to perform. We are sadly mistaken at the first step itself. We fail to realize that stress is the biggest driving force we have for our own benefit. Just as a pump or a fan cannot be driven without an electric motor, in the same manner we would be idle if there were no stress on us.

We should ask ourselves some basic questions? Would we like to work as hard if we do not aspire to have money & status? Will our children spend hours in coaching classes if they are not required to compete for getting admission to a professional degree? Will our subordinates perform their duties consistently in the office if the system does not demand? Will we be always completing a job in time if there is no pressure of follow-up from our superiors? Would we really pray to God if we do not have any kind of trouble or any kind of dreams to fulfill?

The reply to all these questions would be an emphatic 'No', if answered genuinely. What these questions inherently represent? In a way they represent stresses on us in some or the other kind. These stresses make us perform. They make us sit and concentrate; they make us stand in queues; they make us walk, they make us run and sweat. So all stresses are in some or the other manner, the driving forces. Having a driving force is therefore a necessity for all of us. And when it is a necessity then why do we get annoyed that we are under stress.

Yes, we all do get annoyed and express our displeasure about the stresses acting on us. But we refuse to diagnose them. We fail to identify the actual cause behind them. We ignore the fact that we would not be able to move a step if we do not have stresses of certain strength acting on us.

Stress is a necessity but at the same time it needs to be controlled. Stress is like an electric current passing through the elements of an electric gadget. If the current passed is of lesser amperes than what is required by the gadget, it won't operate. If the current passed is high, then the electric gadget would get spoiled, it might even get burnt. If we consider ourselves as gadgets, the electric current is like stress. If there is no stress, we would not be operational by any means. If the stress is high we might get burnt out.

The stress therefore needs to be regulated. This necessitates audit. Audit of our stresses would help us in regulating them within a range that would be optimum for us. Since we all have different stresses at different times and of different strengths there cannot be a unique single method for evaluating the stresses for all of us. We need to device our own methods to evaluate which stresses have crossed their intensity limits and which ones are still weak to make us perform.

However, the common thing would be the basic parameter on which we base the audit of our stresses. Such parameters play a vital role in accessing the true picture. Each stress needs to be audited separately. There are some common pertinent parameters, which if answered truly, not to anybody else but to our own selves, can help us in the process of stress audit.

For conducting the stress audit we need to first evaluate the following;
1. What is the root cause of the stress?
2. Is the stress of permanent nature or does it evolves intermittently?
3. Our location where a particular stress works maximum on us.
4. Our mood when a particular stress makes its presence felt more severely.
5. Our environment when a particular stress tends to create havoc.
6. Our behavioral changes when we suddenly find ourselves under a certain stress.
7. Stresses on us, which adversely affect our near ones more than ourselves.
8. Our willingness to reduce the stresses. Are we willing to reduce them?
9. Small happenings / events which reduces a stress automatically (stress busters)10. Stresses which rather make us feel personally happy from inside.
The root cause analysis of each stress is mandatory. The real reason of the stress should be known. Then only we can find out the gains and losses from it.

Some stresses are not of permanent nature. They surface out only under certain circumstances. Those circumstances should be recognized. They can evolve in the presence with a certain group of persons, in a particular area or in a specific combination of several factors.

We need to analyze our reaction to such stresses. Do we tend to take an impulsive action every time the intensity of a stress increases? Do we immediately vent steam when the pressure of a stress increases? In doing so, do we take care that the latent heat (our impulsive actions, vocal or physical) of this vented steam does not harm the ones near to us at that time? What feeling does it leaves inside us at the end of the stormy event resulting from the effect of stresses on us?

Interestingly, there are some stresses which on the contrary, give us a certain kind of happy feeling deep down inside, though we might prefer to remain tight lipped about it.

But our willingness to reduce the degree of a stress is our own wish. There are stresses emanating from several kinds of responsibilities in our social life which we do not willingly want to avoid, yet keep complaining about them. Certainly we must not complain of the stresses which we have opted for.

Finally we should understand that only we can audit our own stresses correctly. No one else can do this for us. So we must all make genuine efforts to audit our stresses and regulate them at the desired intensity. Manage your stresses by auditing them to make life simpler.