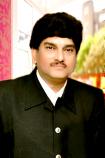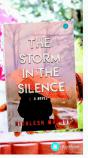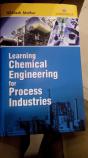 Nikhlesh Mathur is a Chemical Engineer from N.I.T. Rourkela and MBA from SMU.
He is working in the senior management cadre in the private sector
and has vast experience in the management of chemical and allied industries.

He has been an Examiner for Indian Merchants' Chamber for the
Ramakrishna Bajaj National Quality Awards (RBNQA)
for Business Excellence.

He is also a Member of the Institution of Engineers (India).
His academic book "Learning Chemical Engineering for Process Industries"
is benefitting numerous chemical engineering students and professionals.

His 1st fiction novel 'The Storm in the Silence' has been accepted
well by the readers.
Besides being in the Engineering & Management profession,
he is a keen student of Astrology and practices the same in leisure time.
His articles on astrology have been published in magazines and
on the net in both Hindi & English languages.

Contact: nikhleshmathur@rediffmail.com