Recently I received an invitation to a special party. The invitation read:
"Dear friends of Julie and Aftab,

Our bachas , our two dogs, Aftab and Julie are one. We wish to celebrate our joy over their fabulous presence in our lives this past year with a tea party. This will be on October 2 at 4.30pm, at Aftab and Julie's residence. Sensible presents for Aftab include Fabindia smallest shirt size and Levi's jeans size 32. If opting for Fabindia, two inches should be trimmed off the bottom. Julie's Bluffmaster cassette is dying from overuse and she has been looking for a replacement. And oh yeah, bones, liver, stuffed cats and suchlike. If you prefer to gift edibles you should know that my dogs are strictly non-vegetarian as per their religious beliefs. Those planning to dedicate October 2 purely to Gandhigiri should keep in mind that the menu includes ham, potato salad, over-the-top cakes and wine of many colors."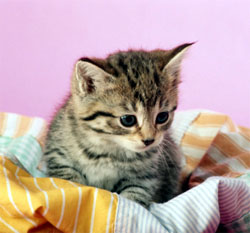 I decided to make it really special. I have two babies - my two cats, Tobee and Spottu and am a foster mother to the two dogs belonging to our neighbors called, Laila and Majnu. Tobee ordinarily is a gentleman and extremely well behaved. Spottu! Well! The less said the better! He is naughty, aggressive and these days Tobee and Spottu, both are at each other more often than not. They have both fallen in love with Honeymoon, that sweet little girl-kitten who is now a big girl. At one time she used to be sitting on my power chair in the living room as if she was Queen of Sheeba. In fact, it is apparent that she is the Queen of Sheeba. You should see the way she has got Tobee and Spottu dancing around her little paws, like devoted Romeos! Laila and Majnu are in stiff competition with Tobee and Spottu over the milk they receive every morning and evening. Tobee and Spottu have to literally slurp up the milk before Laila and Majnu decide to grab their share. In animal kingdom, as in human, there are no good manners when it comes to food and sex. Free for all! Rule of the jungle! And why not? We are all a bunch of evolved jungalees, aren't we?

So to change the atmosphere of fights over women and food, I thought I would give them a whale of a time!

On the 2nd I piled into my car, my two cats and Laila and Majnu and arrived 30 minutes after the party had begun. (Ahem! One must get noticed by late appearance and all that!) I was stupid! No sooner had the door opened Aftab and Julie charged at my family and me. Tobee and Spottu were smart. They squeezed in through the door and ran into the attached garden and up the tree. Laila and Majnu growled and snarled at Aftab and Julie and a fight broke out between the dogs on the one hand and the owners on the other.

" Julia! Who asked you to get yours?"

" But!" I said defiantly " I thought you would be pleased at this move since'.." I was being circled threateningly by all the dogs and suddenly one pushed me so hard that I fell'" after all" I continued as I fell, " This is a party for the animals'.right?"

" Which animal are you referring to? " my friend said as she came to pick me up.

" I mean all of us!"

The cats had now decided to run between her legs and in that minute instead of picking me up, she too fell like a pile of bricks on me screaming " Aaaaw"! Her sister dashed behind the dogs " Julie! Aftab! Stop it immediately!" And slipped on the ketchup on the floor which had tumbled down from the table. We were three on the floor by now, trying hard to get up and being pushed back by the speeding dog-catch-cat chase. The house was in a state! Who is to stop a bunch of cats and dogs and other animals? There was pandemonium all over ' tables laden with food were on the floor, humans screeched, and squealed, cats flew from trees at humans and landed on their shoulders, dogs barked and howled'.it was a mess! The caterers ran away.

In my opinion, the party turned out superb! So many people on the floor, wailing and screaming, the music going on and on without anyone listening to it. Househelp, locked inside the kitchen, having sumptuous helpings of food. Good for them! They had a feast, while we had the beasts on us. There was no end to the chasing and there was no end to Majnu's howling'.he was the one who sat and stared at the skies and howled and howled as if there was a moon in the sky. What nobody had seen is the umpteen numbers of birds on the tree that were also chirping loudly, adding to the pandemonium in the flat. Majnu's partner, Laila, always swifter than most others, chased Aftab and Julie till they reached the owners bedroom and turned the bed into a battlefield.

At that moment, I had a brainwave! "Get some water." I screamed. And then the work began ' mug full of water was thrown on the dogs and cats till they dispersed. So did the humans. I was left with Majnu and Laila, Tobee and Spottu. An angry friend, a bad back and a bellyful of laughter.

On our way back, Tobee, Spottu, Laila and Majnu, all of us laughed and laughed! Oh! What a party that was! Wish you were there!

Written for my partner, who is away and missing home. We love and miss you too!