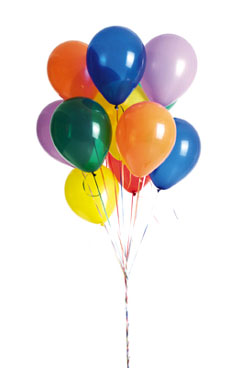 Boloji - the web-site was created seven years ago by sheer passion of Raj 'my husband' who spent many hours a day, building and rebuilding the pages. He gets totally engrossed becoming completely unaware of his surroundings.
This was a reason enough for our constant bickering but nothing deterred him. Today when I look back boy am I glad?
The logo was redesigned many times and the name of course; from Boloji to Indianest to Boloji and a lot other alternatives in the meantime. Most of the time, I lay in bed behind his desk approving or disapproving the color scheme or the font. I often laughed and made silly comments like, 'Why can't you just make up your mind?' But his dedication and sense of perfection gave way to my full support and encouragement.
Sometimes I wondered if he was trying to promote himself. But then he does not write much and he does not even claim to be a writer. Whatever little he has written is what he basically strongly believes in and follows in his day to day life.
I decided to write for him on regular basis. I am no pro yet I gave my best shot. Turns out that my thoughts were popular and people read my articles and together we were able to gradually build a loyal readership. I wrote so many articles then and even now I feel if I could build that tempo and write something. Each time I have an urge; I go to the web-site and end up reading articles on the front page. They are beautifully written articles by professional writers. And I ask myself do I have a need to write?
It may be difficult for people to believe that the whole website is the result of Raj's efforts singularly. Starting from editing, proof-reading to making pages, searching for pictures, finding writers, it takes a lot and I can't blame him when he decided to close the site last year. The flashing sign went on for couple of months and a lot of e-mails from Boloji family poured in discouraging the move, offering to support the web-site even financially. Raj was getting tired 'he still does' but the support of Boloji family gave him encouragement and so did my constant reminders about the time that went into it was taken away from me. The sign was taken away from the Home-page and a decision was made for the site to stay.
A very sensitive person that Raj is, as soon as we came to know that our daughter in law was in the family way, he initiated BoloKids.com giving the charge to Mr. Ramendra Kumar. Already Raj started dreaming to build a library in the form of BoloKids for our grand children!
Of course, one cannot discount the dedicated efforts of Ms Manisha Kulshreshtha who has continued sincerely to carry the flag of HindiNest.com and to Ms Aparna Chatterjee who has for the past 18 months been singularly taking care of the poetry section of Boloji.com.
Needless to say that professional writers have their own following but I must commend all those writers who write for Boloji on regular basis enriching the site and building it into a true study in diversity. To everyone I can only say, "keep up the good work".
Today on the eighth birthday of Boloji (whom Raj addresses as his third child), I can say with confidence that the past seven years that have gone into this site have paid us fruitful dividends by way of creating a vast Boloji family consisting of close to 2600 contributing writers. The popularity has risen to an extent that our names are being put in search engines to pull the readers to different blogs or web-sites which are in the making.
In the end I would like to add that our three websites running today are not meant for any personal or commercial gains but to provide a platform to everyone who believe in the freedom of expression and creativity.