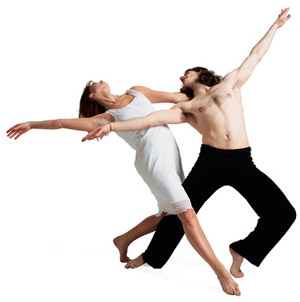 Who is the other? Or is it I forever relating with myself through others? Is there a purpose why we meet? Why the pull? What is unfinished karma? What is the clearing that takes place when there is someone with whom we are relating? There must be some reason why we have come together? And then we draw apart? What is completing a cycle? What is it that keeps us together? What is permanence? What is the alchemy of love?
I don't know.
I am not visiting this lifetime to find answers. If there are questions, there will be answers to them. Often the question holds in itself the answer as well, like a seed holds in it the whole tree. My reason for this visit is clear to me – I have come to clear my Path. I need to be free of past baggage and so on hindsight I look at my life and know that I have been doing just that throughout. Sometimes with awareness, most times without. Only when I choose to look back I am aware of how I have been choosing every episode, person, circumstance to serve this purpose. I chose my parents. I am deeply proud of my mother for her spirit and my father for the art of renunciation. Together, the exact mix of being completely involved and being totally distanced at the same time came to me as genetic inheritance. I can't be anything else.
So the road has been strewn with many lovers and many Masters. Unfinished karma from past lives. How can I see myself if I was not facing a mirror? Similarly, how can I see my own realities unless I am with lovers who reflect your own reality and Masters who put me on the Path again? This process gave rise to real aspirations. My Masters become my doorway. The relationships gave me reflections of myself but my Masters gave me the technique to look into myself, gradually distancing my Self from myself. As if the Self was separate from myself.
It is the finest art I learnt to do in this lifetime. I had learnt from being a student of philosophy that the Self was different from myself. My Masters taught me how.
Distancing is such a wonderful art. It needs skills I could not have learnt in any classroom except the school of life. The first whiff came by, when I received a letter from my first love in school saying she was going to marry soon. But I thought "She said she wanted to spend her entire life with me! What happened?"
Days were spent in early college when I pondered over declarations without explanations. I sat for long periods of time at Marine Drive in Bombay just looking out at the sea. Something about water - it washes out everything. I could be like a boatman sitting on his anchored boat on the banks – just sitting there watching! Watching! Watching! The waves cleared my cobwebs and I had the first experience of sitting in a large meadow in my mind, so far in a little chair that I thought if I really had to see myself in my mind, perhaps I would have to use binoculars!
The first love remains with you for life. So does the first rejection. How you handle it makes or breaks your life. I had already started my journey to my Self.
He had to be a different kind of man and if he did not know the concept of space how was he ever going to address where I was already. He had all these and he had more! He had traveled through rejection not looking at the Arabian Sea. He had a Master already. We were by then identifiably soul mates. Our values were the same. We spoke the same language. It was bound to happen. But what was shocking to me - I was converting to his Master. I had no religion I could say I had allegiance to. I could not bear temples, God-men and temple pundits. They made me feel nauseous. I did not have a strand of religiosity in my body. I still don't but this Master took me on a different journey – from reading of Buddha as a student of philosophy, he taught me the art of meditation as taught by Buddha. I could bear this, even love it. Buddha was an agnostic. So He was acceptable to me. He had a method to go beyond, pleasure and pain establishing the transitoriness of everything and changing realities.
Nothing was forever. Change was the only permanent thing. Just a simple formula – be watchful. Meeting with this Master, made all relationships after that like water down a duck's back. However, as long as I am in the body, I do not know how my desires will drive my body but I can surely say that all relationships are a fresh look at myself and all Masters are a door to the divine.
Where I stand today, I have focus and a friend, philosopher and guide whose drive and search is deeper than mine and she has taken it on herself to make me walk the Path with her. That is her only concern. I have finally come home after traveling over many roads, my feet tired and my soles torn. Yet I have not dropped my mother's spirit of absolute involvement and my fathers armor of worldly distance and renunciation. I am in the body and weary of my long stay at the Master's House, the office romances and Yogi, even Kolkata are a must to my life. They all reflect my own reality and without their presence I would never know my truth, my inner Self. Without a mirror it is impossible to see my real face.
No water; no moon.