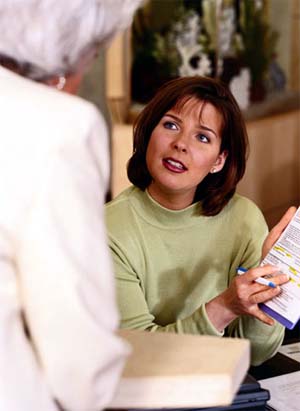 That day I went to see my friend the doctor, to return his precious tennis racket. George and I were sport fanatics. We played tennis, rugby and loved swimming. Throughout our school days we were both in the A teams (for sport) and we never gave up our sports.

George was busy with a patient, so I spoke to his receptionist. I noticed she was new. I silently congratulated him on his choice; her face was like Rafael's Madonna. She had extraordinary brown eyes, and a cascade of brown hair. Her name was Lila.

I tried to say something clever, but she just smiled at me and carried on with her work. I returned the racket, and told her that I would soon be back. When I did return, I pressed George for some information about his receptionist, but he was not keen on talking about his staff. He only said that he was very pleased with her, as that she was a jewel to work with.

'And beautiful,' I added with conviction because, I was already smitten by her.

I dreamed of her face, and I could visualize her slim beautiful body, but I had never had the luck of meeting her outside George's surgery.

One day I took a risk and invited her for a dinner.

'I'll come with you on one condition' she smiled 'will you carry me to the restaurant?'

I laughed with delight, 'I would carry you anywhere if you would allow me to!'
She gave me her address, and I arrived punctually at her house. I had a feeling that this was the real thing at last. I was 35 years old, unmarried, fit as a fiddle, had good prospects and was ready for commitment.

I knocked at the door, but it was opened and I walked in. I saw her standing in a dimly lit passage. She did not say a word, not even, 'Hello.' I looked at her and suddenly registered a shock. She was on crutches and had calipers on her legs. In that dark passage, she looked frail and forlorn, like a broken reed in the desert.

'Oh God,' I was shocked. 'You had an accident, what had happened? Why didn't you let me know?'

Lila smiled sadly, 'This so called accident happened when I was 16 years old. I had polio. Now I wear two full-length calipers, full black leather braces, and I need two crutches or a wheel chair. Do you still want to take me out Ian?'
She watched me closely. She must have seen all the emotions on my face. First it was disbelief, then a disappointment finally indecision. But she said nothing more, she just waited.

Suddenly a wave of great tenderness hit me with such a force that tears flood my eyes and I just laughed like crazy. I lifted her up as if she were a little girl; I shouted that I had always wished to carry her in my arms. I had a feeling of great power, which let me love and protect this little woman forever.

I loved Lila with passion I never thought I was capable of. True, one cannot change one's nature completely. I had often hurt her with my impatience and selfishness especially relating to my sports activities, but I was that way inclined. I was always very confident in myself and my potential. I was a typical macho man and she was my little woman in need of my love and protection. On the whole we were happy together, until the tragedy struck us.

It was such a perfect day and we were on the beach. We were both in a happy and relaxed mood. I carried Lila to a shady place, opened her sun umbrella, arranged the picnic basket close to her, and then checked again that everything was in order.

'Don't fuss, Ian' she laughed. 'Go and find your friends, I'm sure they are waiting for you to start a match.' We were going to play net ball on the sand.
I ran to join them and we played a good game. Later I decided to have a quick dip. I ran to the sea and lounged into waves. But oh horror, I hit my head on something else, and passed out.

Later, much later, when I opened my eyes I saw George telling me something. There was a crowd of onlookers around me. I was dizzy and couldn't move. As if through the mist George's voice was reassuring me that I was okay, and that the ambulance was coming to take me to hospital. He said that I must not worry because I'll be all right, and that this was only a temporary condition, the lack of reflexes was due to shock.

But instead of recovering, I became a paraplegic. For a long time I couldn't accept it. I was a desperate man. I who was an example of fitness and good health was now condemned to a wheel chair. I was constantly at the mercy of other people, and even my poor Lila. What irony, two people in wheel chairs! I was supposed to care and protect her forever. I cried and cursed, and wanted to end my misery, but Lila carried on as usual, she was patient and loving. What was in the Bible about love? Love is patient. Love is kind and not self seeking. Such was Lila's love. I had never experienced such tender care. She knew all about suffering and she showed me how to transmute my pain into peace and serenity. It was not easy. I started my rehabilitation program, and slowly recovered the use of my hands. Though I would never be able to lift my darling girl up, my strength was coming back, I could play all sorts of sports again. Lately, I was even nominated as coach for the volley ball team.

Strange enough I'm content. Even though kissing each other (while sitting in our wheel chairs) needs some practice. And such is love. Love has many facets. But the most beautiful of all of them is tenderness. One can always practice it by looking into each other eyes, by touching each others hands or saying, 'Thank you for loving me.'