Continued from "Nara and Koyasan - The Cultural and Historic Japan"
Journey to Japan - 4
Kanazawa
Kanazawa is aptly nicknamed as "Little Kyoto" insofar as it is characterized by a strong tradition of arts and crafts, as well as for being one of the best-preserved cities in Japan: a 21st century showcase, in many parts, of the face of old Japan.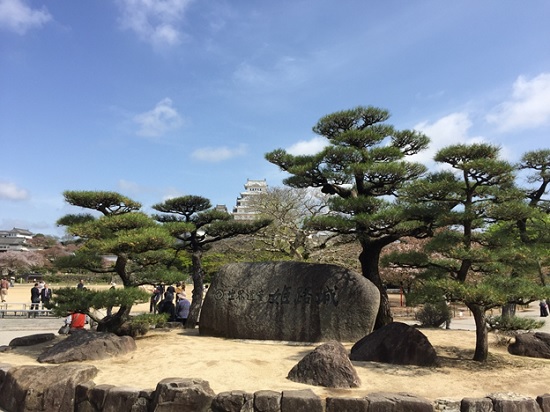 During the 15th century, Kanazawa was under the control of an autonomous Buddhist government, ousted in 1583 by Maeda Toshiie, head of the powerful Maeda clan. Kanazawa means 'golden marsh' – in its heyday, the region was Japan's richest, producing about five million bushels of rice, annually. This wealth allowed the Maeda to patronize culture and the arts. Kanazawa still remains a national cultural hotspot. An absence of military targets spared the city from destruction during WWII. Its myriad of historical and cultural sites are wonderfully preserved and integrate neatly with the city's share of contemporary architecture.


Entrance to Kenrouken Garden
Kanazawa is most famous for its Kenrokuen Garden, one of the most celebrated gardens in all of Japan (and one of my favorites). It's the main reason people come here, though several fine museums are worth a visit, too. Kanazawa is also renowned for its crafts.

As my tour here was limited to 2 days and that too was partly hampered by rain ( I later came to know that rainfall can be expected here most of the times), I could visit only limited attractions in this quiet city.
Kenroku-en Garden
This amazingly beautiful and aesthetically laid our garden is Kanazawa's star attraction. Kenrokuen Garden, once served as Kanazawa Castle's outer garden, is the largest of what are considered to be the three best landscape gardens in Japan—the other two are Kairakuen Garden in Mito and Korakuen Garden in Okayama—and is considered by some to be the grandest. Its name can be translated as "a refined garden incorporating six attributes"—spaciousness, careful arrangement, seclusion, antiquity, elaborate use of water, and scenic charm. Ponds, trees, winding streams, rocks, mounds, and footpaths have all been combined so artistically that the effect is spellbinding.

As I visited it during spring time, the whole garden was a joyful efflorescence of cherry blossoms. The roadside cherry trees were so radiant that I felt like sitting beneath them and wonder like the Japanese Haiku poet Issa:
"What a strange thing!
to be alive
beneath cherry blossoms."
- Kobayashi Issa
Nija Dera Temple

Ninja Dera temple (also Known as Myouryuji temple) is architecturally complex. In the Edo period, the Tokugawa Shogunate prohibited the construction of buildings higher than three stories. Viewed from the outside, the temple appears to be a two-story building, but actually it is a four-story building with seven-layer internal structure.


Ninja Dera temple
The building has a complicated structure and we can realize it upon entrance. Inside, four stories are evident, but even this is false: Three more levels are concealed. This fortress like structure contains an amazing 29 stairways, 23 rooms and a labyrinth of corridors, along with such trick devices as pitfalls to trap unsuspecting intruders, slatted stairs where lances could stab at passing legs, escape hatches, secret stairways, and rooms that could be opened only from the outside—and that points to the deep paranoia that ran during the Edo Period. The temple also has a large well that is said to have been used to access a tunnel to Kanazawa castle.

You must make a phone reservation to visit the temple (I did it through hotel). All visits are guided tours and unfortunately tours are in Japanese only; but there's an English-language booklet with photos that lets you follow along, and demonstrations of the various trick devices are fairly self-explanatory. No photography is allowed inside.
Higashi Chaya District

A walk through the maze of ancient alleys of Higashi Chaya District could make you feel that you are travelling in time. There are approximately 50 geisha practicing their trade in three old entertainment quarters in Kanazawa, including this one. A walk here reveals rather solemn-looking, wood-slatted facades of geisha houses dating from the 1820s, where men of means have long come to be entertained with music, dancing, songs, the tea ceremony, poem recitals, and other pleasurable pursuits.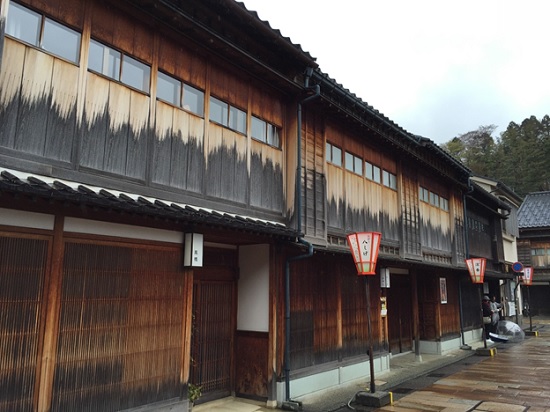 Higashi Chaya District
O-chaya (lit. teahouse) are known for being traditional places for feasts and entertainment, where geishas have been entertaining guests by performing songs and dances, accompanied by Shamisen or Taiko music since the Edo period.

A number of O-chaya dotted the central part of Kanazawa in the past. These O-chaya were set aside into four districts distant from the city center in 1820 by the Kaga feudal government. Present Kanazawa has three well-preserved Chaya Districts, with Higashi being the largest one and is designated as part of Japanese cultural assets.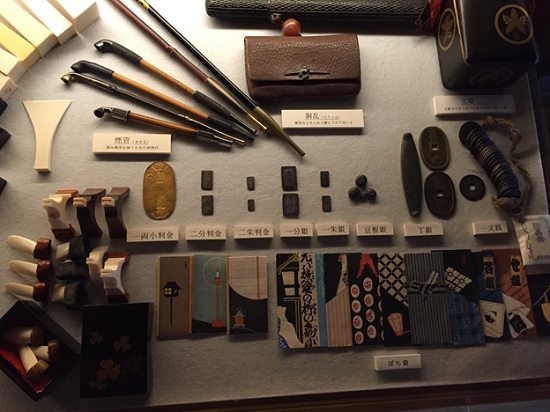 Ornaments and make up materials in old Shima Geisha House
For an inside peek at the geisha world, I visited the 190-year-old Shima Geisha House, a former tearoom where merchants as well as men of letters came to watch geisha perform. Inside, you'll find rooms that were allotted to personal use, as well as to performing, along with displays of ordinary artifacts from hair ornaments, pipes, and game boards to cooking utensils. Architectural details worth noting include several stairways (so that customers could come and go without being seen); a small Shinto shrine at the entrance to the home and a more elaborate family Buddhist altar in a place of honor in a front room.
21st Century Museum of Contemporary Art
Kanazawa is much more than beautiful gardens, castles and teahouses. nk visit. The architecture of the 21st Century Museum is very distinctive and innovative and looks like a large glass cylinder with no facade or main entrance. It was designed by renowned architect Kazuyo Sejima, is one of Japan's most unique museums. It's circular form and sleek modern aesthetic give the museum a highly futuristic look, yet distinct inner courtyards still lend a humble, natural juxtaposition to the stylized building. Along with galleries, the museum includes community gathering spaces, libraries, a lecture hall, and a children's workshop, making the museum an ideal family excursion.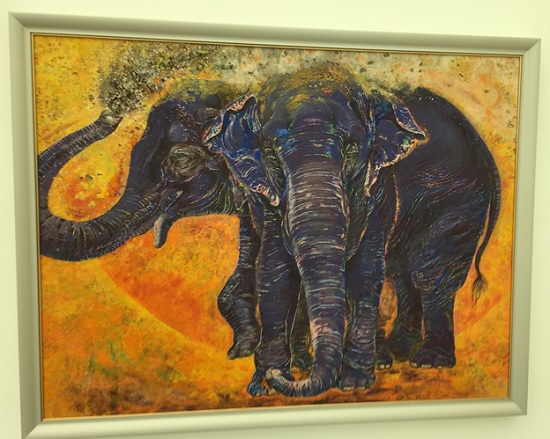 A painting from the 21st Century Museum of contemporary art
Art work here include a work that enables visitors to feel as if they stand on the bottom of a swimming pool, the surface of a wall colored with flowers gathered from the suburbs of Kanazawa, and a room with an opening on the ceiling through which visitors can see the changes of the sky. I found quite a wonderful collection of paintings by renowned contemporary Japanese artists and one of them is a modern painting of Hawa Mahal in Jaipur.
Hiroshima
It was with a bit of trepidation and unsettling feeling that I headed to Hiroshima. What I saw when I reached there is city throbbing with life and effervescence. For centuries, Hiroshima was a bustling and lively castle town famous for artisans, actors and business shops of all kinds. Hiroshima lives up to that tradition and is today a modern city in every sense though it aches me to remind myself that everything that I see - buildings, gardens, museums, historical structures- is not more than sixty years old. I was amazed at the joyful transformation of a city that I expected to be soaked in sadness. With modern buildings and an industry that includes the manufacture of cars and ships, it's a city full of vitality and purpose with a steady flow of both Japanese and foreign business executives in and out.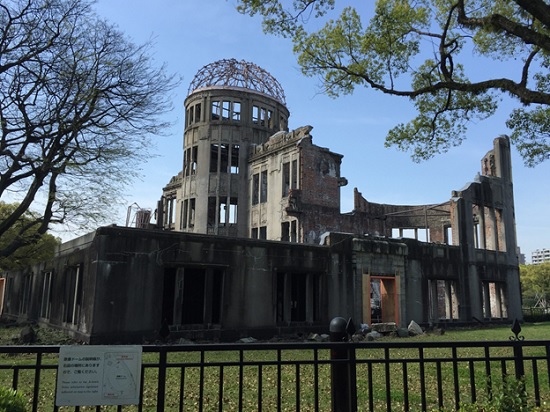 Atomic Dome- Hiroshima Peace Park
The city is quite tourist friendly and commutation to all important sightseeing locations can be accessed by city bus and streetcars. The yellow Hiroshima sightseeing loop bus is exclusively meant for tourists and starts from Hiroshima station. Accommodation and restaurant expenses were the lowest that I encountered in Japan.

Hiroshima's main attractions are Peace Memorial Park, Hiroshima Castle, Shukkei-en Garden and Hiroshima Museum.

Hiroshima Peace Park

Cultural Importance: UNESCO World Heritage Site

As soon I stepped into the Hiroshima Peace Park, the first thing that caught my eyes was this skeleton building and its disfigured dome, the former Industrial Promotion Hall of Hiroshima that stays as a somber symbol of the havoc that the nuclear explosion caused in Hiroshima. The Atomic Dome (its familiar name) serves as a vivid reminder of the destruction that befell the city on the morning of August 6, 1945, when the 4,400 kg nuclear payload of the B-29 Super fortress bomber named 'Enola Gay' exploded 600 M above Shima hospital annihilating central Hiroshima in a split second, claiming some 80,000 lives. As a trip around the park's moving monuments and the harrowing museum reveals, that was just the start. Another 60,000 of Hiroshima's then 350,000 residents would die of injuries in the days and weeks that followed. Some two-thirds of the city's structures were lost in the blast and ensuing fire storm, so it seems almost inconceivable that the dome, located in the bomb's hypocenter, could survive. In part that's why the Atomic Dome speaks so poignantly to so many. It isn't just a testament to the horror of nuclear armament, its survival against the odds has come to represent hope, perseverance and the indestructibility of the human spirit, the same qualities that saw Hiroshima rebuild from rubble to become a thriving modern city.

The Children's monument
It's impossible not to be moved when you stand before it and many other grim reminders located in various corners of this magnificent park. The most heartrending among them is the Children's Peace Monument, a 9-meter (30-foot) high domed pedestal atop which a life-size bronze statue of a child holds aloft a giant paper crane. It is dedicated to 12-year-old Sadoko Sasaki, a leukemia patient in Hiroshima, who hoped she would be cured if she could fold 1,000 origami cranes, traditionally a symbol of good health and longevity in Japan. Sadoko never got to 1,000, succumbing to her illness in 1955 before reaching her teenage years. Her classmates, however, continued to fold cranes for her and would later successfully petition the nation to construct the Peace Monument in honor of Sadoko and the thousands of children whose lives were cut short by the blast and subsequent fallout. Thousands of schools around Japan contributed donations to fund the monument, and every year some 10 million cranes are sent to the monument from around the world, some of which we can see on permanent display in glass cases surrounding it.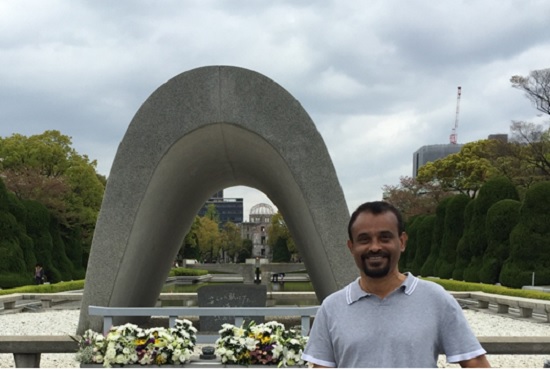 Cenotaph for the A-bomb Victims
Between the Children's Peace Monument and the peace memorial museum is the Cenotaph for the A-bomb Victims, designed by Japan's famous architect Kenzo Tange (who also designed the Tokyo Metropolitan Government offices in Shinjuku). Shaped like a figurine clay saddle found in ancient tombs, it shelters a stone chest, which in turn holds the names of all of those killed by the bomb and its aftereffects (more than 280,000 names have been registered so far). An epitaph, written in Japanese, carries the hopeful phrase, "Let all the souls here rest in peace, for we shall not repeat the evil." If you stand in front of the cenotaph, you'll have a view through the hollow arch of the Flame of Peace and the A-Bomb Dome. I was told that the Flame of Peace will continue to burn until all atomic weapons vanish from the face of the earth and nuclear war is no longer a threat to humanity.
Hiroshima Peace Memorial Museum
The visit to this museum is a harrowing and hard hitting experience. Detailed and factual representation of the events of the day and subsequent aftermath of August 6th 1945 are depicted through Videos, photos and artifacts recovered. The Main Building concentrates on the suffering caused by the atomic bomb, beginning with panoramas of scorched earth and seared victims and photographs of the atomic bomb that destroyed the city and the intensity of the blast's epicenter (90% of Hiroshima's buildings were destroyed or burned). It then shows in graphic detail the effects of the blast on bodies, buildings, and materials.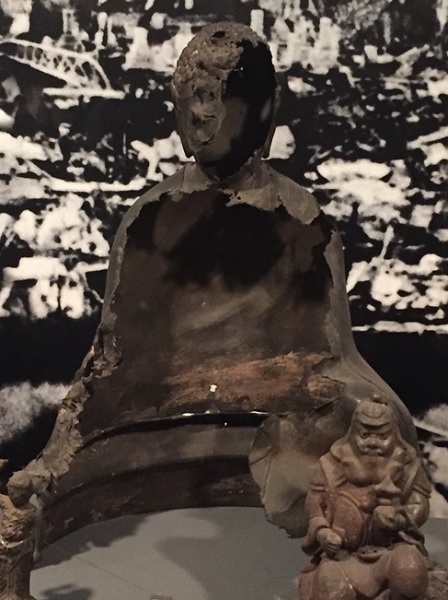 Bronze Buddha that was half-melted in the blast
Most of the photographs in the exhibit are of burned and seared skin, charred remains of bodies, and people with open wounds, while displays explain the effects of radiation, including hair loss, keloid scars, leukemia, and cancer. There's a bronze Buddha that was half-melted in the blast; on the stone steps of a bank is a shadow, all that remains of the person who had been sitting there. Tattered clothing and other personal effects-trousers, hat, school bags, wallet, shoes, locks of hair, nails blackened by radiation, lunch box, pocket watch, spectacle- are accompanied by short biographies of their owners, many of them children and teenagers and many of whom died in the blast.
Hiroshima City Museum of Contemporary Art
Standing on Hijiyama hill, a part of the park above the city, this museum opened in 1989 as the first modern Art museum of the city. The museum was designed by renowned architect Kisho Kurokawa and is mostly modeled on traditional Japanese storehouse design. Most of the museum is built below ground so that the skyline of Hijiyama was not disturbed. The entrance features a circular cloister with an opening that points towards the epicenter of the atomic blast.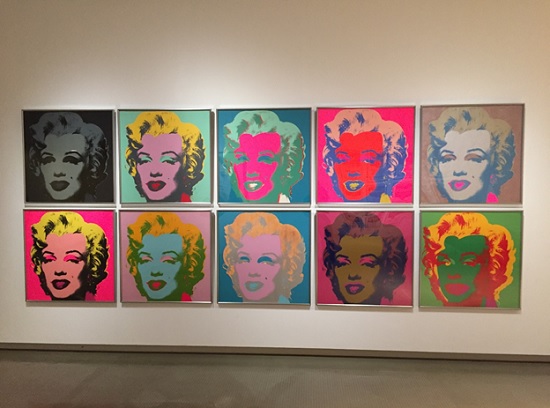 Andy Warhol's 'Marilyn'
The basic themes of the collections are the history of modern art after the Second World War and fine art works showing the relation between Hiroshima and modern. This comparatively small museum was a surprise as it has a nice collection of contemporary Japanese artists. However the true surprise for me was to encounter Andy Warhol's 'Marilyn'. Outside the museum, there is also a nice sculpture garden.
Shukkeien Garden
"Shukkeien" in English as "shrunken-scenery garden", which is also a good description of the garden itself. Valleys, mountains, and forests are represented in miniature in the garden's landscapes. Through careful cultivation of the land and vegetation, the garden mimics a variety of natural formations and scenic views.

Shukkeien has a long history dating back to 1620, just after the completion of Hiroshima Castle. The garden displays many features of the traditional aesthetics of Japanese gardens. Around the garden's main pond there are a number of tea houses which offer visitors ideal views of the surrounding scenery.

The entire garden is connected by a path which winds around the pond at the center of the garden. The path passes through all of Shukkeien's various miniaturized sceneries.

Using streams, ponds, islets, and bridges, the feudal lord's garden was designed to appear much larger than it actually is. Like everything else in Hiroshima, it was destroyed in 1945, but amazingly, it looks quite authentic as if it was built in ancient times.
Himeji
Beauty and sadness are two facets of our life. I visited Himeji on my return from Hiroshima. Thus my journey that started from the beautiful Kanazawa to the heavyhearted Hiroshima had a beautiful finale at Himeji. A visit to Himeji is a must for any lover of Japanese history, especially castles.
Himeji Castle
Cultural Importance: UNESCO World Heritage Site
The moment you get out the station and turn in the direction of the castle, you see it straight ahead at the end of a wide boulevard. Himeji Castle is nicknamed "White Heron Castle" in reference to its white walls, which stretch out on either side of the main donjon (castle keep) and resemble a white heron poised in flight over the plain. Whether it looks to you like a heron or a castle, the view of the white five-story donjon under a blue sky is awesome, especially when the area's hundreds of cherry trees are in bloom. This is also one of the few castles in Japan that has remained virtually intact since its completion in 1618, surviving even World War II bombings that laid Himeji in ruins. In 1993, the castle, along with Horyuji Temple in Nara, became Japan's first UNESCO's World Heritage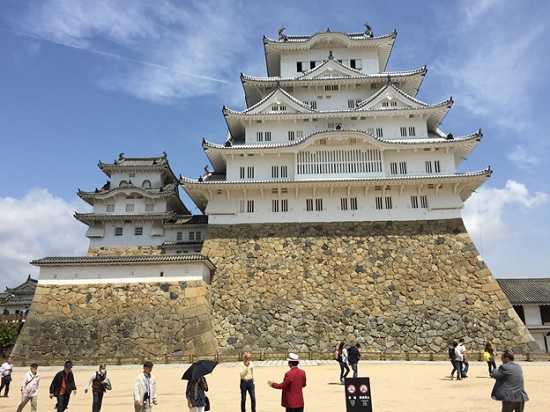 Himeji Castle
Originating as a fort in the 14th century, Himeji Castle took a more majestic form in 1581 when a three-story donjon was built by Toyotomi Hideyoshi during one of his military campaigns in the district. In the early 1600s, the castle became the residence of Ikeda Terumasa, one of Hideyoshi's generals and a son-in-law of Tokugawa Ieyasu. He remodeled the castle into its present five-story structure. With its extensive gates, three moats, turrets, and a secret entrance, it had one of the most sophisticated defense systems in Japan. The maze of passageways leading to the donjon (inner tower or stronghold of a castle) was so complicated that intruders would find themselves trapped in dead ends. The castle walls were constructed with square or circular holes through which gun muzzles could poke; the rectangular holes were for archers. There were also drop chutes where stones or boiling water could be dumped on enemies trying to scale the walls.
Koko-en (Garden) in Himeji
Although laid out only in 1992, this is a wonderful garden, occupying land where samurai mansions once stood at the base of Himeji Castle, about a 5-minute walk away from the castle. Actually it's composed of nine separate small gardens, each one different and enclosed by traditional walls, with lots of rest areas to soak in the wonderful views. The gardens, typical of those in the Edo Period, include a garden of deciduous trees, a garden of pine trees, ponds filled with fishes of all hues, a garden of flowers popular during the Edo Period, tea-ceremony gardens, and traditional Japanese gardens with ponds, waterfalls, and running streams.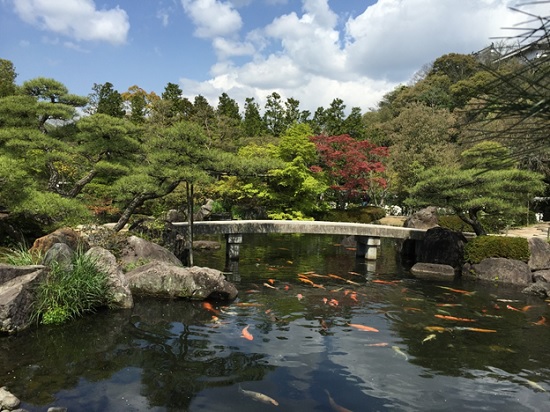 Kokoen In Himeji
There is also a tea-ceremony garden where you can have traditional Japanese tea with sweets. Being spring, the whole garden was abloom and seemed like a mini paradise. I must say that this garden was one of the best that I visited in my entire journey.
Concluding Remarks

With this final part, I conclude my travelogue on Japan. As mentioned in my first blog, as a traveler in an unknown terrain, I savored heavenly hospitality in every place I visited. The beauty of this land is a true reflection of the inner beauty of its people. It is amazing to watch how the mien of the people of the entire nation is molded to meet the ideal manners meant for a society. How come that each one is more or less like a role model in terms of social behavior? I found an answer in in a travelogue by our own great poet Rabindranath Tagore and his observation may possibly be true even today:-" I have seen in Japan the voluntary submission of the whole people to the trimming of their minds and clipping of their freedom by their government, which through various educational agencies regulates their thoughts, manufactures their feelings, becomes suspiciously watchful when they show signs of inclining toward the spiritual, leading them through a narrow path not toward what is true but what is necessary for the complete welding of them into one uniform mass according to its own recipe. The people accept this all-pervading mental slavery with cheerfulness and pride because of their nervous desire to turn themselves into a machine of power, called the Nation, and emulate other machines in their collective worldliness".
Sayonara Japan!

Concluded