In the Context of Ethical Individualism


Ethics has always been in talk, but the dilemma associated with its usage and applicability is yet to be clearly demonstrated especially in its full dimensions and dynamicity and in the context of human behaviour, which impacts and modifies ethics as human behaviour keeps on changing as per situational demands and contextual framework has to be taken into consideration while applying the concept of ethics."


In an idealistic democracy, every holder of public office is accountable ultimately to the people. And how is this accountability enforced? Through a system of laws and rules or through self-accountability. To avoid this paradox, the accountability of public office holders is clearly set through a system of laws and rules. And what should be the philosophy behind these laws and rules or rather behind all the decisions, policies and in total conduct of the people? The answer to this lies in a term called "Ethics". Ethics refers to well based standards of right and wrong, and prescribe what humans ought to do. Ethics are continuous efforts of striving to ensure that people, and the institutions they shape, live up to the standards that are reasonable and solidly based.

Any framework of ethical behaviour in any organization must include the following:
codifying ethical norms and practices and updating with time, so as to maintain a harmony between the norms and actual conduct. BHEL's CDA (Conduct, Discipline and Appeal) Rules is an example of codifying ethical norms into practices. Infact, CDA Rules is like a Bible, wherein one can find solutions for almost every ethical dilemma. Ethics has been deeply imbibed in the 'Values' of our organization in the form of GR-ELICIT (Governance, Respect, Excellence, Loyalty, Integrity, Commitment, Innovation & Team Work).

disclosing personal interests to avoid conflict between public interest and personal gain. This is taken care by bringing transparency by mandating submission of property returns, tours and travel information etc.

creating a mechanism for enforcing the relevant codes. The CDA Rules are enforceable throughout BHEL with uniformity and in totality.

providing norms for qualifying and disqualifying a public functionary. BHEL has clear cut guidelines on appointment and suspension of the employees in the CDA Rules.
Public Sector Ethics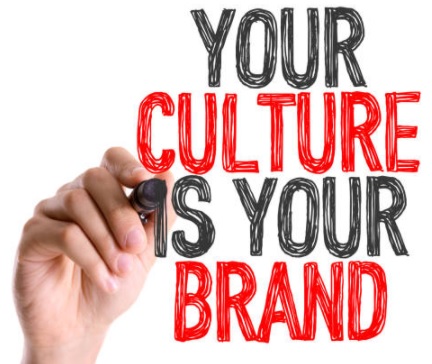 The public sector ethics has tended to be based on the principles of ethical behaviour in public agencies, and on the ethical character of its people. There can be a conflict between the belief system (ethical character) of the individual and the actions that the individual is ordered to take (the context pressure). For some, this may lead to profound frustration and cognitive dissonance. One example is when a public official, who believes in the standards of openness and accountability is being pushed into making decisions and doing tasks in blatant disregard of these principles. Infact, the contextual standards and principles can be ambiguous and contradicting in themselves. Lofty principles can collide with mundane expectations, and high-flying organizational objectives can collide with implementation constraints.

Ethics may be complex to comprehend and dissect especially when we see it through the prism of dilemma and dissonance, but still we can be ethical individualistically at individual levels as an employee of the organization (ethical individualism- holds that the primary concern of ethics/morality is the individual, rather than the organization/society or country as a whole) by applying the following maxims-

Maxim of Legality and Rationality:
An employee should follow the laws and rules that are framed to govern and guide various categories of policies and decisions of the organization.

Maxim of Responsibility and Accountability:
An employee should take decisions best in the interest of the organization as per her understanding and would not hesitate to accept responsibility for her decisions and actions. She should hold herself morally responsible for the use of her discretion while making decisions. Moreover, she would be willing to be held accountable to higher authorities and even to the colleagues and in general to the people who are the ultimate bearer of her decisions and actions.

Maxim of Work Commitment:
An employee should be committed to her duties and perform her work with involvement, intelligence and dexterity. Swami Vivekananda observed, "Every duty is holy and devotion to duty is the highest form of worship." This should also entail a respect for time, punctuality and fulfillment of commitment made. Work is considered not as a burden but as an opportunity to serve and constructively contribute to the organization and the society.

Maxim of Excellence:
An employee should ensure the highest standards of quality in all work related decisions and actions and should not compromise with standards because of convenience or complacency. In a competitive international environment, an organization should faithfully adhere to the requisites of "Total Quality Management".

Maxim of Fusion:
An employee should reasonably bring about a combination of individual, organizational and social goals to help evolve agreement of ideals and imbibe in her behavior a commitment to such a fusion. In situation of conflicting goals, a concern for ethics should govern the choices made.

Maxim of Responsiveness and Resilience:
An employee should respond successfully to the demands and challenges from the external as well as internal environment. She should adapt to environmental transformation and yet sustain the ethical norms of conduct.

Maxim of Utilitarianism:
While devising and implementing policies and decisions or while doing any tasks, an employee should certify that these lead to the greatest good (happiness, benefits) of the greatest number.

Maxim of Compassion:
An employee, without violating the prescribed laws and rules, should establish compassion for fellow employees, the disabled and the weak while using her discretion in making decisions or while taking actions. At least, she should not grant any benefits to the stronger section of the organization only because they are strong and should not deny the due consideration to the weak, despite their weakness.

Maxim of National Interest:
Though universalistic in orientation and liberal in outlook, an employee, while performing her duties, would keep in view the impact of her actions on her nation's strength and prestige.

Maxim of Justice:
Employees who are responsible for formulation and execution of policies and decisions should ensure that respect is shown to the principles of equality, equity, fairness, impartiality and objectivity and no special favors are given on the criteria of status, position, power, gender, class, caste or wealth.

Maxim of Transparency:
An employee should make decisions and implement them in a transparent manner so that those affected by the decisions and those who wish to evaluate their rationale, would be able to understand the reasons behind such decisions and the sources of information on which these decisions were made.

Maxim of Integrity:
An employee should accept any action on the basis of honesty and not use her power, position and discretion to serve her personal interest and the illegitimate interests of other individuals or groups.
Images (c) istock.com