Of course, many Western Europeans and Latin Americans are crazy about Soccer but recalling since my childhood, I can say with conviction that no other sport or game competition generates so much sentiments, heat, tension and high voltage melodrama in the world as any India-Pakistan Cricket or Hockey match at any national or international venue. The only other event perhaps has been the matches of Ashes series between England and Australia which was comparable in the past to some extent but that too has lost its glamour and excitement and glamour to a considerable extent with the passage of time and two countries gradually losing their hold and monopoly over the international Cricket and money associated with it. However, one basic attributional difference has been that the Ashes series largely represented the clash of nationalities while any India-Pakistan match so often presents the attributes of an all out war between a nationality and one religion.
During the last two decades, India has achieved tremendous rise and shine in the international Cricket both in terms of success and money while Pakistani has constantly declined in Cricket thanks to their ill-conceived management and constant association and promotion of jehadi activities and terrorism from own soil, due to which many countries now avoid sending national teams to play in Pakistani. Only recently in September 2021, New Zealand pulled out their team at the last minute citing security concerns, following which, reportedly, Sri Lanka and Bangladesh too refused to play in Pakistan. Due to constant Pakistan-sponsored terrorist activities in Kashmir and other parts of India, consequent tense borders, sporadic conflicts and bitter diplomatic relationship, the two countries have not played test cricket after 2007. Consequently, the recent T-20 World Cup match between the two nations at Dubai on 24 October 2021 generated too much heat and dust prior to the scheduled match and a lot of controversy and venom involving religion following the match.
The Match on Sunday, 24 October 2021
The current T-20 Cricket World Cup was originally scheduled to be held in Australia in 2020 but was postponed to 2021 and host too changed to India due to Covid-19 pandemic. However, due to prevailing Covid scenario in India, the tournament was relocated to the United Arab Emirates and Oman although the Board of Control for Cricket in India (BCCI) has been retained as the host of tournament. The tournament started on 17th October and the final match is scheduled on 14th November 2021. The stated match between the traditional arch rivals India and Pakistan was played at Dubai International Cricket Stadium, Dubai on 24 October, 2021. The way influence and stature of the BCCI has grown over the years, and the Indian Cricket players have been groomed and performed in various versions of the international cricket during the last many years, the Indian cricket squad is considered as favourites by many cricket fans and followers across the world.
However, it was indeed a bad day for the Indian cricket team and their fans as they lost to the Pakistani team in this T-20 international match after a generation gap of twenty-nine years. It was a low scoring match and the performance of the majority Indian players was poor on the field with the bat, bowling and fielding. On the other hand, Pakistani players, particularly the two opening batsmen, played well as a team and outsmarted their Indian counterparts in all disciplines of the game. Some of the important highlights included the Indian star opening batsman Rohit Sharma being dismissed on the first ball of the match; the pacer Mohammad Shami, who had brilliant performed on many occasion troubling several great batsmen with his speed and swing in the past, suffered humiliating blow from Pakistani openers conceding huge runs without taking a wicket; and Pakistan opener Mohammad Rizwan, commensurate with growing religious fundamentalism in their country, publicly offered namaz on the ground before starting his play.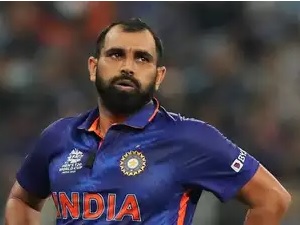 Needless to mention, a large number of Indians, adults and children alike, are crazy about Cricket, who wholeheartedly admire the Indian players like demi-gods when they perform well on the field and troll as well when they disappoint with their bat, ball or fielding. So this match too was not an exception and upset with the performance of the Indian team, nearly all players including Rohit Sharma, Virat Kohli and Mohammad Shami were criticized and trolled by the fans on social media. After the win, the Indian captain congratulated and even hugged the Pakistani batsmen on the field as a goodwill gesture but a few following developments including several communal statements by Pakistani cricket experts, ex-cricketers and politicians in press and social media, a hate campaign against Mohammad Shami from a several suspect Pakistani and other unidentified sources on social media and subsequent response of Indian opposition politicians and so-called liberals without even caring to check facts vitiated the entire atmosphere giving it a colour of attrition and hate campaign that ultimately culminated into the war of religion between the Hindus and Muslims.
Pakistani Reaction on Match Outcome
It won't be exaggeration to say that the current victory of the Pakistani cricket squad over the Indian side has been celebrated across the country as if Pakistan has lifted the T20 World Cup itself. This is not surprising too because almost a generation grew up in that country hoping their Cricket team to beat Indians in a World Cup match, and this dream came true in the Super 12 round on Sunday, the 24th October 2021. Overjoyed, Pakistan's Interior Minister Sheikh Rashid Ahmed said, "I have directed the Traffic Department to remove all barricades in Rawalpindi, Islamabad so that the people can celebrate. I want to again congratulate the Pakistan team and the people on this 'final'. Yes, it was like our 'final' match in this edition of the T20 World Cup."
Then Rashid Ahmed stirred a controversy by declaring that their team's victory over India was actually a victory of Islam and that the entire Muslim community across the world, including Indian Muslims, wished for Pakistan cricket team's victory. In a video message, he claimed that all Muslims throughout the world were actually supporting Pakistan throughout the match. Equating this T-20 match victory as a kind of the major national achievement, he even claimed that by winning a T-20 match, Pakistan has actually proved its capabilities in the Muslim world. In a video message on his Twitter handle, he said, "…Aaj hamara final tha (Our final was today). And the wishes of all the Muslims in the world, including Muslims from India were with the Pakistani team. Pakistan zindabad, Islam zindabad."
Yet another Pakistan Minister Chaudhry Fawad Hussain spend no time in linking the victory to the Kashmir issue and stated that Pakistan's victory over the Indian cricket team was celebrated in Kashmir which is enough to open the eyes of Modi & Co. He further stated, "I want to congratulate the whole of Pakistan on this resounding victory. I salute the Pakistan team for decimating its arch-rival in an exemplary display of grit, determination and courage. Pakistan has showcased its righteousness before the Muslim world. This is the only India Vs Pakistan match that I could not attend owing to Ministerial work." Similar sentiments and statements were exihibited in the media by many other influential and elite Pakistanis including player celebrities and journalists.
The position in the cricket field was not much different. The former Pakistani cricketer and official ICC (International Cricket Council) commentator Bazid Khan addressed the Pakistani team's victory as "Kufr to toot gaya (sin was destroyed)." When his statement triggered reaction and protest, many other Pakistanis promptly buzzed in Khan's defence suggesting the phrase must be taken metaphorically and not literally. But attempts to defend Bazid Khan soon became meaningless in view of many other Pakistani stalwart ex-cricketers blurting out their Hindu hate on public display. Shoaib Akhtar was found asserting his belief in Ghazwa-e-Hind and two-nation theory; Sohail Tanvir was heard saying "Hinduon ki zeheniyat hi aisi hai (Hindus' mentality is like that)"; Saqlain Mushtaq, and even Saeed Anwar, came out with wonderful preaching that anybody who doesn't follow Islam will burn in the hellfire forever and that converting to Islam doubles a player's batting average. Later, Inzamam-ul-Haq was seen boasting about his success in converting many British players to Islam and simultaneous lament about his missed opportunity with Indian Harbhajan Singh.
The aforesaid narrative is rather long and unending…on a prominent news channel, the former Pakistani cricketer Wakar Younus was noticed stating that opening batsman Mohammad Rizwan reading namaz on the field amid Hindus was his favourite part of the game; that was very special for him as he enjoyed it more than his batting. On his part, even Rizwan, who reportedly conducted on the pitch as if he was fighting a war, was found on Twitter in support of Mohammad Shami giving sermon that the Cricket did not divide people but connected them together. Here the point for attention is that this was actually Mohammad Rizwan who brought in religion by offering namaz on the field in full public view that subsequently prompted Waqar Younus to state that it was more fun to see him praying amid Hindus than batting. Even some well meaning Muslim cricketers like Indian Mohammad Kaif agree that the individual faith is something very personal and needs to be conducted in privacy.
Media Was Flooded with Hateful content
Mohammed Shami is an outstanding Indian pace bowler who has taken over 250 wickets in three versions of the International Cricket and about 300 wickets in the first class cricket matches. It was just a bad day for him so also for the other Indian bowlers when he conceded 43 runs in less than four overs without fetching any wicket. India has nearly 1.3 billion people in various age groups that understand Cricket and a majority of them are crazy about the game both in their admiration and criticism. So it is true that many players including the Indian skipper Virat Kohli, Rohit Sharma and Mohammad Shami were routinely trolled (without hate messages) by the Indian fans after the match defeat at the hands of the Pakistani counterparts. Like all others, Shami too is an Indian player and there was no need to single out him alone by the so called Indian liberals and opposition politicians that they did to score personal points by raising controversy on religion. It's a fact that many Twitter and Instagram accounts have been identified with the Pakistani linkage or origin which actually started the hate campaign with ulterior motives making it international news.
In fact, it has become a trend during the last few years that a fake news or distorted half-truth is started from a Twitter handle or other social media in Pakistan or other remote hostile locations, it soon becomes a trend on social media and then picked up and escalated by certain vested interests and anti-national forces active in India without verification of facts. Also there are many Modi haters, including few disgraced journalists, who are always on a look out for issues that could be manipulated for use against India and Hindus. Rightly so, when Rohit Sharma was out on first ball and Captain Virat Kohli hugged the players of Pakistan, they were routinely criticized despite Kohli scoring a half century in the same match but nobody took attention towards their religion. However, as soon as some tweets about Mohammad Shami appeared on Twitter, a section of such interested Indian instantly took notice linking it with one religion that Shami was singled out for trolling being a Muslim. A painstaking investigation by some people, particularly Zee News, revealed that the origin of many such hate messages was actually Pakistan. Thus evidently, for the most Indians it was just a cricket match but for Pakistan it was an all out war of religion with Islam written on the Pakistan's bat.
A few illustrations are given here in support of the aforesaid averment. One comment was made on Mohammad Shami's Instagram from another Instagram account in the name of "Faizi Gram" in which Shami was dubbed as "Major Mohammad Shami ISI Agent". On further examination, it was found that the alleged account belonged to one Faiz Rasool Sial, who identified himself in the account as a lawyer and Pakistani. The Twitter handle of yet another person named as Mohammad Kamran carried a remark ''Well Done ISI Agent Mohammad Shami, We are Proud of You.' The Kamran profile suggested that the person was from Karachi with about 164 followers on Twitter. A journalist of Pakistani Sama TV wrote that Shami was playing for Pakistan. Remarks in one account in the name of Alitaza were so nasty that its contents cannot be shared although the same account holder is following many Pakistani bigwigs like Interior Minister and Information & Broadcasting Minister of Pakistan. Similar tweets were made from other Twitter handles which, obviously, were either fake or temporarily created only to troll Shami with a purported motive.
Similarly many other Instagram posts with origin in Pakistan too carried hateful content and abusive words for Mohammad Shami. For illustration, one such account was created in the name of Nadeem Khan on the same day with only one post and one follower but with abusive comments using filthy words quoting Mohammad Shami as a traitor. Yet another Instagram account in the name of Mehu Cute Girl was observed with no profile picture but three followers using abusive words against Shami. Significantly, most of such accounts purportedly using provocative and abusive comments about the Indian cricketer had either no followers or just a few suggesting none of these accounts were of any influential person or possibly even fake trollers. The question is why Pakistanis should be worried about the poor performance of the Indian player Mohammad Sami unless they have some hidden agenda or intent in doing so.
Nonetheless, taking such comments seriously and assigning them considerable significance, many Indian people including current and former cricketers with large following on their blue tick Twitter handle responded without bothering to check factual position. These players included likes of Sachin Tendulkar, Mohammad Azharuddin, Virender Sehwag, Mohammad Kaif, VVS Laxman, Venkatesh Prasad, Yajuvendra Chahal, Irfan Pathan, and so on. While they all did it with good intentions but in a way also became a ploy and promoter of the purported religious war of attrition and guile so skillfully engineered by Pakistani operatives sitting hundreds of mile away across the border. In the process, people who made this game as Hindu Vs Muslim or a war of two religions, thereby weakening the sports spirit, succeeded in their ulterior design of causing rift among Indians on religious lines. Thus not only India lost the cricket match on 24 October but also the understanding and wisdom of many Indians was also lost this day to this nefarious design of Pakistan.
On one hand many well meaning and secular Indians fell to the Pakistani trap, for the opposition politicians like Asaduddin Owaisi, Rahul Gandhi, Mehbooba Mufti, Farooq Abfullah and Omar Abdullah, the fake Instagram and Twitter handles messages from Pakistani sources served as Sanjeevni (fresh breather) to attack Modi government for the alleged promotion of hate campaign against Muslims. The author does not want to accord any importance to rather spent journalist and non-descript author like Barkha Dutt and Rana Ayyub, who, just because they hate PM Modi and BJP government, do not miss even a single opportunity to defame and denigrate Hindus and India, as can be seen from their umpteen opinion pieces in the US newspapers like the Washington Post and The New York Times on various occasions. But it is unaoidable because many unaware Westerns too read these papers and frame opinion based on what has been published.
Needless to mention, both the aforesaid journalists in addition to their caustic tweets about the Indian Hindu cricketers from the respective Twitter accounts, they lost no time in writing full length opinion in the Washington Post. According to Barkha dutt, it was the hypocrisy of the Indian team to kneel down on the field against racial discrimination and in a country where this happens to Mohammed Shami, all these things have no meaning in that country. It's a pity that they claim to be journalists but do not consider it necessary to check facts before giving opinion on a subject, which perhaps does not suit their agenda. Aarfa Khanum Sherwani, yet another journalist and vehement critic of Modi government, too blurted on her Twitter handle, "Great that you oppose racism and showed empathy for the Black Americans. Now try to get up and stand up for your own colleague, your fellow Indian player Mohammed Shami and show that you oppose communalism too."
Similarly, the Congress' national media coordinator in Delhi, Radhika Khera taunted the supporters of the Indian cricket team taking a dig on PM Modi, "kyon bhakton, aa gaya swad, karwa lee beijjati???" (Why adorers, did you taste well? How does it feel like being thus humiliated?). Rakesh Tikait, currently leading a controversial farmers' agitation for the last many months against recently enacted three farm laws, told a mediaperson that the Union Government has deliberately made Team India to lose the cricket match to garner more votes in the next election. All such mindless utterances and averments only further strengthen the view that India has indeed lost cricket match as well as the understanding of many people of our country to Pakistan. Pakistani players can observe namaz on field, write Islam on bat and tell others to join their religion but, in the eyes of Indian liberals, Hindus cannot even talk about Hinduism or Hindutva because it smacks of communalism and hurts the religious sentiments of the minorities, particularly Muslims.
Indian Muslims Celebrating Pakistan Victory
As the cricket match went in favour of Pakistan, jovial celebrations with slogan shouting and bursting of firecrackers in support of the Pakistani team and Pakistan started at many places in India by the Muslim community in areas with the significant Muslim population. Few videos became soon viral on the social media suggesting that of the students from the Government Medical College (GMC) and Government Sher-i-Kashmir Institute of Medical Sciences (SKIMS) in Srinagar, Kashmir had celebrated the Pakistani victory. The aforesaid colleges are fully government aided and impart medical education to the eligible Kashmiri boys and girls. In one of the videos, many female students were seen celebrating Pakistan's win and chanting slogans like "Islam Zindabad", "Pakistan Zindabad", and so on. These videos were widely shared on the Twitter and other social media platforms with similar reports also coming from the other places of the union territory. In fact, such celebrations were not limited to two colleges; instead, scores of youth took to streets in Srinagar in jubilation waving Pakistan flags and bursting firecrackers.
Kashmir was not an exception, as similar reports were received from the Jammu region and many parts of Uttar Pradesh, Bihar and Rajasthan too by the following day. In one case, Kashmiri students at the Bhai Gurdas Institute of Engineering and Technology in Sangrur, Punjab were reportedly beaten by the students from Uttar Pradesh (UP) and Bihar for the former's alleged cheering for Pakistan and victory celebration after the T-20 World Cup match. According to a senior police officer from Sangrur, there are about 90 Kashmiri students and 30 students from UP and Bihar in the college and while the match was on, the former cheered the Pakistani batsmen hitting runs and raised 'azadi' slogans. On the very next day, the Srinagar police filed FIRs under various sections of the Unlawful Activities Prevention Act (UAPA) against unnamed women hostel students of GMC and students at SKIMS on the basis of the viral videos for celebrating Pakistan team's victory and raising pro-Pakistan slogans. Ironically, a liberal gang too became simultaneously active in Kashmir and other parts putting pressure on the law enforcement agencies and government with arguments that such celebration occurred in other parts too but only students of two medical colleges were targeted under rather a too harsh law. Apart from Kashmir, about half-a-dozen people have also been detained from a village in Jammu region near the international border for questioning over their alleged Pro-Pakistan slogans and other unlawful conduct following Pakistan's victory in the match.
In one case, a lady teacher of a privately run school in Rajasthan's Udaipur district expressed her solidarity with Pakistan by putting the picture of a Pakistani cricketer in her social media profile with caption "Jeeeet gayeeee… We wonnn". Reportedly, when the school management took cognizance with a punitive action, she tendered an apology. As mentioned, similar incidents were reported from Uttar Pradesh and Bihar too in several districts. Reportedly, the UP police has registered cases against seven people so far in five districts and another four of them have been taken in custody either for raising pro-Pakistan slogans or celebrating the team's win against their Indian counterparts in the match held on October 24. Another FIR has been reportedly filed against some students at Raja Balwant Singh (RBS) Engineering Technical College, Agra. Three engineering students from Kashmir studying in the college under the Prime Minister's Special Scholarship Scheme reportedly shared seditious messages on WhatsApp supporting Pakistan.
Political leaders in Kashmir who have been against the abrogation of the Article 370 on Jammu & Kashmir criticized the police action against the students, arguing it would "further alienate" the people of the Valley. For instance, the PDP chief Mehbooba Mufti taunted that the HM's (Home Minister) Mann ki baat with Kashmiri youth has started with slapping UAPA against medical students for celebrating Pakistan win. The National Conference president Farooq Abdullah justified it in his own characteristic way that the pro-Pakistan slogans were only meant to provoke the BJP over the abrogation of article 370 and that they have nothing to do with Pakistan being just children and young boys. Needless to mention, the same leaders have defended many Kashmiri militants and stone-pelters in the past while simultaneously opposing moves of the Indian security forces in the Valley to curb militancy and terrorism.
Concluding Part
Every person born and brought up in India is an Indian first and then only comes the question of his (or her) belonging to any religion, cast, creed or region. Being a celebrity cricketer and darling of masses has its own price too in a country of over a billion people crazy about the game. These are the people who admire their favourite sportsman as demi-gods and criticize them too when disappointed with his performance. Therefore, in the event of unexpected defeat at the hands of Pakistani team, several Indian players were criticized by fans and this was needed to be taken in the spirit of being an Indian player rather than being a Hindu or Muslim. Apart from routine criticism from Indian fans, Mohammad Shami was purportedly trolled with hate messages from many suspect Twitter handles and Instagram accounts from Pakistan but the Indian so-called liberals did not bother to check facts before jumping to own conclusion of Shami being trolled as Muslim. In fact, the extent of bigotry for Prime Minister Modi as the leader of the country has transcended to such heights in certain minds that the opponents do not fail any opportunity to communalize it.
The events following the India-Pakistan cricket match are also a clear warning that the oldest surviving Hindu culture in sovereign India have entered into yet another transient phase where its very identity and survival is in peril. The conduct of Pakistani present and past cricketers on and outside cricket field, reaction of some Pakistani ministers and mediapersons and insalubrious celebrations of Pakistani cricket victory in different parts of the Indian soil is indeed a bad omen as if India is now hosting several mini Pakistan(s) within it. Per se, there is nothing wrong or objectionable if the victory and good game of a well deserved adversary is appreciated but giving it a colour of the war of two religions is certainly a cause of serious concern. Here many Indian people of one identified community celebrated victory of the Pakistani team with firecrackers and frenzied slogan shouting against own nation. Then only after two days, the same adversary team plays and records victory over New Zealand too, which had embarrassed it only last month by refusing to play in Pakistan but nobody in India took even notice to the event what to talk of celebrating their victory against New Zealand.
The conduct of the girls and boys medical and engineering students of certain government institutions during the recent India-Pakistan cricket match also raises many eyebrows and concerns. After the much needed enactment of law abrogating Article 370 of the Indian Constitution in 2019, the Government of India has taken many initiatives and made a large scale investment of resources for the sustained development of the various regions of the erstwhile troubled state (Jammu & Kashmir) since independence. In the same corollary, thousands of Kashmiri students are being imparted free medical and technical education in various institutions with yearly spending of millions on their stipend, free maintenance, fees and other allied charges. After a few years, the same students are likely to serve in Kashmir and other Indian states in important medical and technical assignments. If the very loyalty of such adult people is divided or in question due to their overriding preference over the religion vis-à-vis own nation, it's not so difficult to imagine and predict the ultimate fate and nemesis of this country in the years to come.