It couldn't be a mere coincidence, I thought to myself, after watching a couple of Isabelle Huppert's films, as in all of these films she played morally ambiguous characters. This led me to watch some more of her films, and in those too, she was much more of the same. Playing a grey character would be putting it mildly – the more psychologically complex and unhinged – the better Isabelle Huppert seemed to be at getting under the skin of it.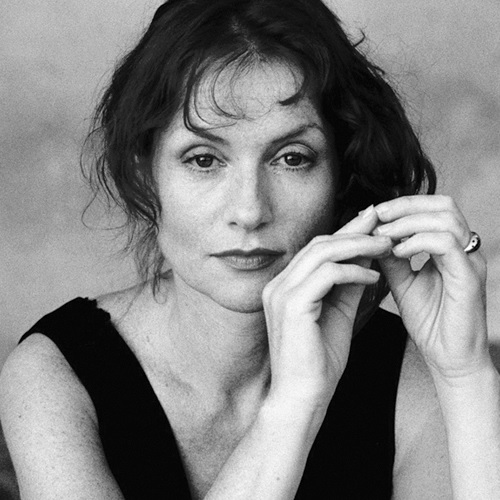 Isabelle Anne Madeleine Huppert is a celebrated French actress, nearly 68 years of age. She has appeared in more than 120 feature films, a majority of them in starring roles. She has an enviable list of directors to boast of, ranging from Claude Chabrol and Jean-Luc Godard to Michael Haneke and Paul Verhoeven. She got her first big break in Bertrand Blier's 'Les Valseuses' (English title – 'Going places') in 1974, which was a big success in France. She is indeed best known for these unfeeling as dead fish portrayals. All of this has not come without due recognition – Nominated for a record 16 César Awards, she has won two. Her list of achievements is long – she has received 6 Lumières Award nominations, more than any other person, and won four. The French actor was Oscar nominated for her role in 'Elle' (2016). In a more recent outing she played a prostitute in 'Eva' (2018) which was selected to compete for the Golden Bear in the main competition section at the 68th Berlin International Film Festival. The New York Times ranked her second on its list of the greatest actors of the 21st century.

She is often misunderstood because of her rather unconventional movie choices. Her repertoire here includes a masochist and voyeur in 'The Piano Teacher' (2001) a bitter and jealous postmaster in 'La Cérémonie' (1995), a chain smoking former nun in 'Amateur' (1994) and a murderous prostitute in 'Violette Nozière' (1978), "People aren't bad, it is the situations around them that are," she says. "They are just trying to survive, whether it is social or political situations."

One of the fascinating things about her acting is this 'are there any leftovers from yesterday?' Normalcy at a dining table, just after committing a murder. Not just any murder – but coldly killing a parent or wiping out an entire family. You are left thinking of how the character got there and how disturbed it would be. In various interviews she has mentioned that she never spends months understanding or trying to become some character to get under its skin. She just thinks. "I keep saying I don't work a role. I am worked by the role. It is something I know about cinema and I am sure about it… cinema is about subtracting. It is not about adding but about going underneath." For her it has always been minimalism. A hint of a thought suffices. There is never any overt display, none before she commits the most heinous crime in some characters she has played on screen, none after. In Elle (2016) her reactions as a rape victim seem so unusual from what one normally sees. She elaborates "I play states of mind… character is a perception for whoever sees the film but not for myself. I don't play a character. I just play an encounter between me and certain states of mind. ." People have gone to the extent to research to find some sort of disturbed childhood signs to understand why she had a penchant for playing the sort of characters she is partial to playing. Her childhood was very regular so to speak. She was born in Paris, the daughter of an English language teacher and a safe manufacturer. Her father was Jewish. Huppert was raised in her mother's Catholic faith who encouraged her to start acting at a young age, and became a teenage star in Paris. She is also an alumna of the Conservatoire national supérieur d'art dramatique (CNSAD) which is France's national drama academy in Paris.

If it is impossible to discuss all her films and the unmentionable sides she explores in one article, it is equally impossible to pick up a couple and omit Claude Chabrol's 'Violette Nozière' (1978). This was their first movie together and they would team up for many successful outings subsequently in as complex a terrain – notable among them were 'Madame Bovary' (1991) and 'La Cérémonie' (1996). It won her a best actress award at the Cannes film festival that year. Violette Noziere was special for Chabrol too, as his first film in official competition there, despite being a pioneer of the French New Wave.

At the age of eighteen, Violette Noziere was put on trial for the murder of her father and the attempted murder of her mother. She was found guilty, and sentenced to death. (Later the sentence was changed to life imprisonment.) It is a riveting two-hour tale of the double life led by a school girl. Considered a paragon of virtue by her parents and a demure virginal school girl – they know nothing about her secret escapades and desire to break loose from her middle-class conventional moorings and how she as an 'almost prostitute' prowls at night for desolate men in the Latin Quarters of Paris. In one such encounter she acquired a lover for whom she started first to steal from her parents. Eventually she plotted their murder in the hope of satisfying her lover's demands. One of the most memorable and talked of scenes is where she writes erotic letters to herself.

Isabelle delivered exactly what Claude wanted and more – the bourgeois repression and a world where she lies without compunction. Was she a victim of her father's lust or was this a part of her mental illness? There is no reducing Violette to the socio – historical context or individual psychology. Claude does not wish to give easy explanations and Hubert plays it exactly like that.

Another film is 'A Judgment in Stone (1995)' (also known as La Cérémonie) also directed by Claude Chabrol. It is an adaptation of Ruth Rendell's novel by the same name and considered by many to be their best pairing after Violette. Sophie (Sandrine Bonnaire) an inconspicuous and seemingly timid housekeeper working for the upper-class family Lelievre, hides her illiteracy under the veneer of perfection and servility and pleases everyone till things start to seem very odd.She finds a friend in the energetic and uncompromising postmistress Jeanne, played by Huppert who instigates her to stand up against her bourgeois employers- that without any apparent motive as they have done nothing but been regular employers treating her cordially. The more company she keeps with Huppert, the more the tensions escalate. Lelievres find out that Sophie can't read and has brought Jeanne into their house against their wish. While Sophie is quietly sinister, it is Huppert's entry as the postmistress that bring out the poison. Chabrol trusted no one better to bring out the cracks in the la di-da bourgeois household. Their sheer obliviousness of what is going on right beneath their nose is unnerving.
As the postmistress she is a fascinating study coming with a baggage and convoluted past. To hint at a past shrouded in mystery – and no ordinary one but where she could have well murdered her own daughter. Huppert giggling with Sandrine like a school girl with a secret at the idea of such a murder committed by her is one of the most disturbing scenes in the movie. Huppert does not let on but the scene leaves not an iota of doubt that she was capable of it.
Huppert truly deserved her first César as the spirited Breton postmistress who seduces the maid Sandrine Bonnaire into being a part of her system- that which is contemptuous of the Opera watching complacent bourgeois employers and goes on a killing spree in a blood curling climax. She once said "Chabrol only ever cast me as fairly ordinary characters, they just have rather particular destinies."

To the envy of many contemporary actors, she got an opportunity to work with Jean-Luc Godard. In a major departure from his political movies of the 1970s, he cast Isabelle Huppert in 'Every Man for Himself' 1980 (French: Sauve Qui Peut (la vie) a three-part story set in Switzerland. Huppert plays a prostitute selling what she can to worn out businessmen in a series of capitalistic transactions. The allure of the film rests on the expressionless prostitute. Here too she goes about her job – her appointments with clients like counting the laundry items. She is willing to teach her sister the tricks of the trade-provided she has nice enough breasts and gives her a cut of the pie. I have yet to see a more nonchalant actress who can carry off any perversion – so-called incestuous role-playing, spanking or foursomes. For Godard it still had the stamp of a genius, though not considered among his best works. It is said to have been a comeback to narrative film making for him.

Just how important is Isabelle Huppert to a performance can be gauged by the fact that apparently in a screening a normally well-behaved crowd started calling out her name. A critic wrote "Be patient, she doesn't enter until a half hour has passed".

Another risqué film was the academy award winning Michael Haneke's 'The Piano Teacher' that won three awards at Cannes 2001 (best actress, actor and film). For Huppert this was her her second Cannes Best Actress Award, after Violette Nozière in 1978. Based on Nobel laureate Elfriede Jelinek's controversial 1983 novel, the film is a heady mix of classical music and female sexuality that borders on perversion. Isabelle Huppert delivers yet another icy performance as Erika. Once again composed on the outside and a storm that we can neither see nor fathom. Playing a piano professor at a Viennese conservatory who lives with her mother in a claustrophobic atmosphere. She satiates her repression voyeuristically until she meets Walter (Benoît Magimel), a student whose desire for Erika leads to a destructive infatuation that upsets the balance and routine she was built around her.

A scene that surely stands out is one where Erika visits a porn shop in Vienna. The men around get disturbed by her sheer presence. While busy indulging their sexual fantasies, a woman's matter of fact presence there throws them off balance and they start feeling uncomfortable. A woman there to satisfy her own quirks is still not territory with which most men are at ease. Another scene is of sexual politics and dominance and in one of the school's restrooms she has a sexual encounter with the student – she shocks him with her unconventional and risqué behavior all the while refusing to actually have sex with him and ensures he is thus enslaved.

The last movie that I take up today is one of recent times and in the hands of a different director – Elle (French for 'she' or 'her') (2016) directed by Paul Verhoeven and written by David Birke, based on the novel 'Oh…' by Philippe Djian. Isabelle plays the CEO of a gaming company, raped in her home by a masked assailant and decides not to report it due to her bitter past association with the police. Isabelle not only decides not to report the crime, but with a face that as usual masks whatever she is feeling, orders take out. It takes two to tango and if with Paul Verhoeven` we know it's not going to be any ordinary rape victim story, with Huppert you know she will do justice to the film that can't be slot into any genre. The character's responses can make a lot of people uncomfortable. She has no problem with her violent games objectifying women. "The orgasmic convulsions are way too timid!" She casually points out to the programmer in her company in one scene. There are scenes when she is in denial of the rape and scenes when the suppressed childhood abuse comes back. There is mind numbing moment in which in the Huppert matter of fact way announces to friends, over dinner at a very expensive restaurant, the moment the champagne is brought in, that she has been raped. The waiter is bluntly asked to wait a few minutes before popping the cork. To add to the cat and mouse game between her and the rapist there is a hint that at one level she is repulsed on the other there may have been unspoken pleasurable role play hidden somewhere. The audience is not given some pat explanations and rationale to describe the character.

Five decades and still going strong, the most nominated actress for the César Award quotes Michael Haneke while talking about her or the film makers 'moral responsibility' – "You don't send out messages through films. If you want to send messages, then go to a post office". Huppert clearly doesn't have a taste for roles that are overtly sentimental and is in her element exploring the darker side of the human psyche. She at 68 is often referred to as The Meryl Streep of France.

Most of these celebrated roles that brought her so much recognition rarely give a sense of closure. You leave the film taking home a woman you loved for the character she played onscreen, but only half understood. There can be nothing more appealing.