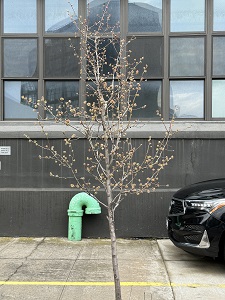 A couple of years ago the city planted trees of various varieties on the sidewalk curb of our office building. About half a dozen of them were Cleveland ornamental pear trees and a couple of them were Cherry Cultivers.
In the hustle bustle of our life, we tend to not pay attention or remain unwittingly oblivious to our surroundings.
The plant drew my attention during early March 2023, when I had to park my car on the sidewalk, as my normal parking spot in the building alley area was not available due to some construction work. And, as luck would have it, I have been parking my car on the same spot now for over a month, thus looking at the tree more closely, every day.

Upon gazing closely at the tiny little buds that had started sprouting I was amazed and mesmerized to see the work of nature in all its glory. When standing even a few feet away, one cannot really admire the floral beauty.

That's when the cell phone becomes handy.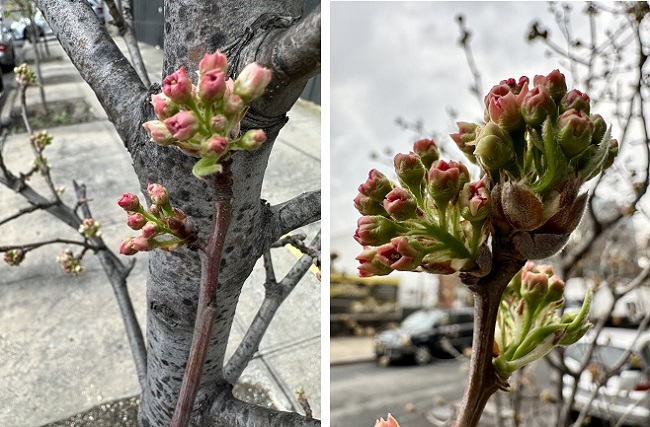 Using the macro lens option of the phone camera, I just started finding time to take pictures of the flowers from various angles, every day. The tiny buds transform in a few days from a nutty shaped bud, opening into a bouquet shaped flowers of various colors within each flower, and metamorphose into a bunch of bright white 5-petaled flowers before turning into leaves.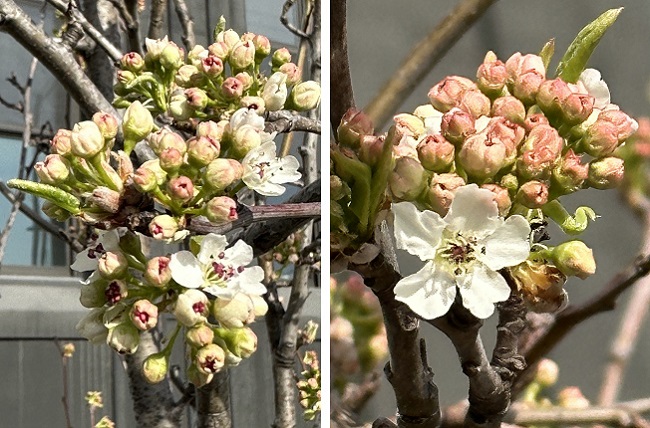 The pictures speak for themselves.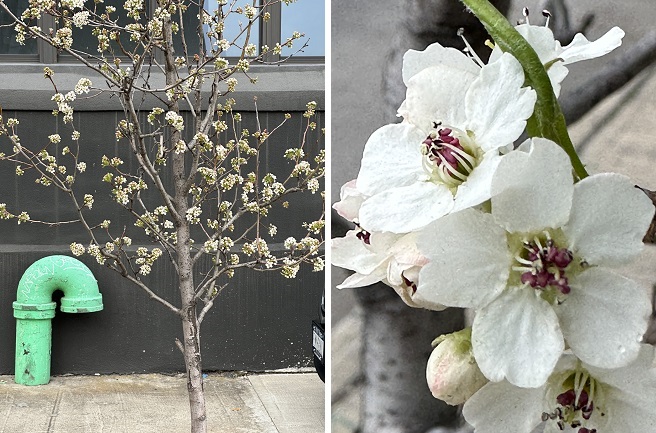 The above two pictures were taken at the same time on March 27, 2023 - a regular image and a close up.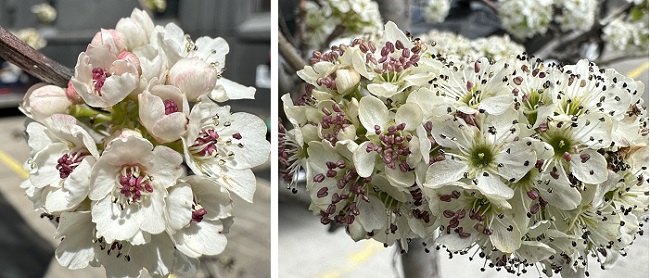 The above two closeup pictures were taken at the same time on April 4, 2023
The experience was amazing, and I could not help but gather some brief information courtesy of the internet.
The Cleveland Select Flowering Pear (Botanical name: Pyrus Calleryana) grows into a symmetrical oval shaped tree with a fairly uniform growth. It is said to need little maintenance and is most commonly used as an accent tree along walkways, driveways, roads and wildlife gardens. It can grow to a height of thirty feet with a spread of about twenty feet. The flowers of the Cleveland Pear tree bloom in early spring.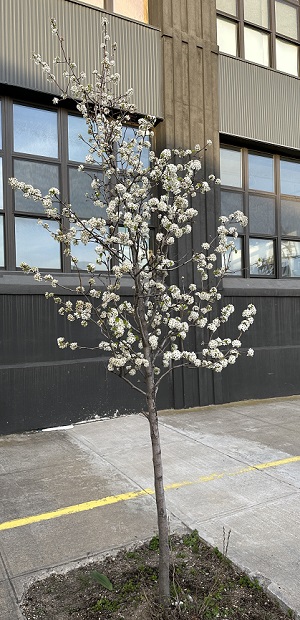 Addendum
April 10, 2023: The flowers have started transforming into leaves.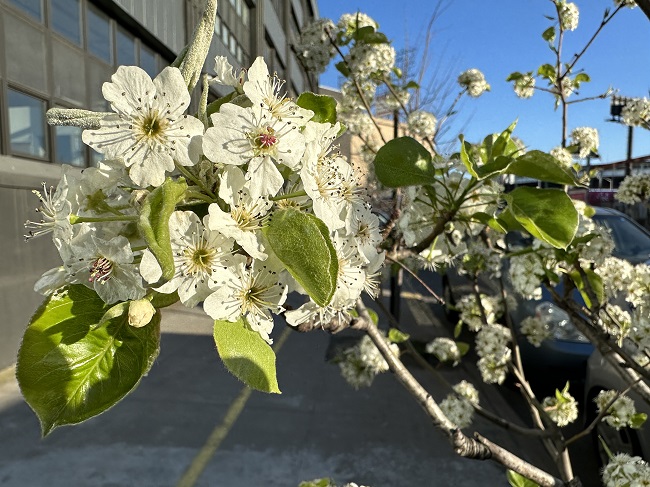 See also: Cherry Cultivar: Prunus Kanzan

All images (c) Rajender Krishan