Ballad
A ballad is a type of narrative poem or song that tells a story, often of a romantic, sentimental or of an adventurous nature. The purpose of ballads is to tell a tale in a memorable fashion. Who is not familiar with the charming altruistic Robin Hood? If songs from the 14th century hadn't preserved the story of him in a ballad form, one may not have known about him.
Lithe and listen, gentleman,
That be of freeborn blood;
I shall you tell of a good yeoman,
His name was Robin Hood.
(A Gest of Robyn Hode, ed. Francis James Child).
Although the term was made popular by British and Irish bards, it really comes from the mediaeval French Chanson balladée, which means "dance songs." It is easy to hear the similarities between the rhythm and structure of this style and contemporary music.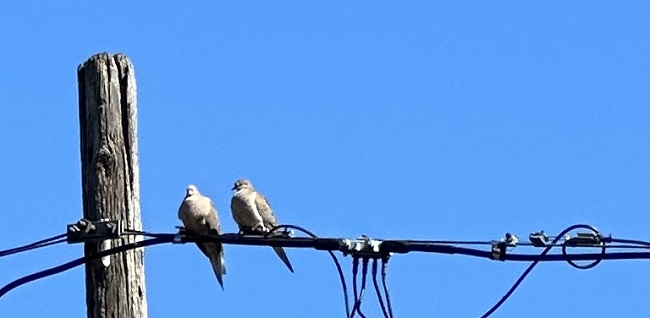 The structure of a ballad is in any length, usually written in quatrains. The meter is traditional, written in alternating lines of iambic tetrameter (eight syllables) and iambic trimeter (six syllables). The rhyme scheme is ABAB or ABCB, and sometimes ABABBCBC. Similar forms in other cultures are Vaar in Punjabi and Corrido in Mexican songs.
Historically, ballads were often orally transmitted and were popular in many cultures as a form of entertainment and storytelling. They often dealt with themes of love, tragedy, and adventure, and were sometimes used to convey moral or political messages. In modern times, ballads have continued to be popular in various forms of music, including folk, country, and rock.
Although the majority of contemporary readers might be more familiar with the power ballads of the decade in the 1980s than the poetry of middle-English writers, this style has left a significant influence on current poetry, society, and music.
One example of a ballad is the traditional English ballad "Barbara Allen." Here is the first stanza of the ballad:
"In Scarlet town, where I was born,
There was a fair maid dwellin',
Made every youth cry Well-a-way!
Her name was Barbara Allen."

This ballad tells the story of a young man who falls in love with a beautiful woman named Barbara Allen. However, Barbara rejects his love and he becomes ill and dies. Barbara eventually hears of his death and is filled with regret, and she too falls ill and dies.
In Indian literature, the ballad is known as "Kissa" or "Qissa". One example of an Indian ballad is "Heer Ranjha," a popular Punjabi ballad that tells the story of the tragic love affair between the legendary characters Heer and Ranjha. Heer Ranjha is a ballad from the Punjab region of South Asia, which includes parts of India and Pakistan. The story of Heer Ranjha is a tragic love story about two lovers, Heer and Ranjha, who come from different social classes and face opposition from their families. Despite the obstacles, they continue to love each other and face many trials and tribulations before their tragic end. The ballad of Heer Ranjha has been told and retold in various forms of literature and performing arts, including poetry, plays, and movies, and continues to be popular in the Punjab region and beyond.
Here are few stanzas from "Heer Ranjha:"
"Jithe di lagan Hoye
Othe hi Rab dikhda
Heer da Ranjheya nu
Dil dikhda ae ik waar"

("Where there is devotion,God is present there
Ranjha sees Heer's heart, In the same way")
"Ranjha Ranjha kardi ni main
Aape Ranjha hoyi,
Saddo ni mainu vee pichhe
Veyhke kahidi na tussi soyi."

("I say Ranjha, Ranjha, and become absorbed in the thought of Ranjha. You people behind me, do not call me by any other name.")
These are just a few examples of the many beautiful lines from Heer Ranjha that showcase the ballad's themes of love, longing, and separation.

Several poets contributed to Heer Ranjha ballad. Damodar Gulati, also known as Damodar Das Arora, asserts that he was there when this incident occurred. His Qissa/Story is regarded as the earliest Heer in Punjabi literature and the genre's oldest. Heer, one of the poem's two major protagonists, is from Jhang, as he claims throughout the poem. The term "Heer" was allegedly inspired by the Greek goddess Hera. According to certain historians this tale originated in Persia. Others claim that Heer and Ranjha were actual people who lived during the Lodi dynasty in the 15th and 16th centuries and that Waris Shah subsequently used these people for his novel that he authored in 1766. Some historians claim that the narrative was the original creation of Waris Shah. According to Waris Shah, the narrative has a deeper significance that refers to man's relentless search for God.
Another example of the ballad is "Laila Majnu," a famous romantic story that has been the subject of many ballads, poems, and songs. A Persian poet by the name of Nizami wrote a poem in 1192 that was inspired by the tragic tale of another young poet by the name of Qays ibn al-Mullawah, whose love for a woman named Layla drove him insane. Qays and his classmate Layla fell in love, but Layla's parents disapproved of their relationship. Qays was unable to reunite with his great love even with the assistance of his friends and acquaintances. He refused to quit though. Everywhere he went and everyone he encountered brought up memories of Layla. He would sing about how much he loved her whenever he had the opportunity. This quickly earned him the moniker Majnun, which is Arabic for "crazy." Some lines of the poems are:
"I pass by this town, the town of Layla
And I kiss this wall and that wall
It's not Love of the town that has enraptured my heart
But of the One who dwells within this town"
"Love is a fire that burns within,
A flame that never fades or dims.
Laila and Majnu, two hearts entwined,
Their love a tale that will forever bind.

Majnu's heart was filled with love,
For Laila, his angel from above.
But fate had other plans in store,
And their love was destined to be no more.

Laila, the rose of the desert land,
Her beauty unmatched, her heart so grand.
Majnu, the lover who knew no bounds,
His passion for Laila knew no bounds.

Their love was pure, their devotion true,
But society's norms kept them apart, it's true.
Laila and Majnu, two souls in pain,
Their love, a tragedy that will forever remain."
The brokenhearted Majnun retreated to the desert, where he kept penning poetry for his loved one, tracing the words in the sand before they were swept off by the desert wind. Majnun was up at night, feeling powerless and in agony at Layla. Layla stayed devoted to Majnun as he gradually lost connection with others. Even though she refused to marry she was forced by her parents to wed another man. Layla was able to meet Majnun thanks to the assistance of a Persian nobleman (portrayed as the saint al-Khider, who is mentioned in several accounts in Islamic history). During that previous encounter, there was no physical contact between the two. Instead, they conversed in poetic words as Majnun was enamoured by the idealised picture of his unreachable love that he had created in his imagination. Majnun then ran back to the desert. Layla was finally free to express her grief in public after her spouse passed away. She was mourning for her prolonged separation from Majnun, her great love, when many around her thought she was lamenting the death of her husband. She passed very soon after from heartbreak, and at her desire, she was buried in her wedding dress. Majnun hurried to her tomb and passed away the moment he saw it. Thus, they were interred next to one another, and their graves have since become a popular destination for pilgrims at Binjaur, a prominent village located 11 km from Anupgarh in Sri Ganganagar district of Rajasthan, as a reminder of their tragically late reunion.
The final line of Nizami's poem describes a common acquaintance of the couple having a dream in which they are united in their love and spend the rest of their days as king and queen in paradise. Much like the later Romeo & Juliet, it is a tragic account of undying love.

Continued to Next Page


Image (c) Rajender Krishan