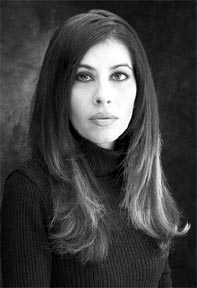 As a journalist, Hina Khan, 34, was used to training the camera on others. But for her debut as a filmmaker, she turned the lens on herself. The result: 'Jihad...Struggling with Islam', a powerful documentary that chronicles the personal journey of this Toronto-based filmmaker of Pakistani origin. Through the film, she comes to terms with what it means to be a Muslim - a faith she was born into but felt no real connection with - in a post-September 11 world.

In her film, writer-director Khan follows her quest on many levels: from terrorism to the oppression of women. Her search includes wide-ranging perspectives, from interviews with fundamentalists who celebrated the events of 9/11, to viewpoints from conservative and progressive Muslims in Canada and abroad. The film won the National Film Board of Canada's 'Best Canadian Documentary' award in Toronto recently. An interview.

Q. How and why did the film happen?

A. This was a film that I felt called to make. And I have been a broadcaster, so to do it in a documentary format was a natural way of telling this story. It is a story of so many people and that is why I think I was called to make it. Earlier, it was so intuitive. But after it premiered at the Reel world festival (in Toronto) and now that I am inundated with emails, I realize I was in a position as a broadcaster and filmmaker to give voice to my story as well as a universal story. But I'm really proud of the film. I got what I wanted to get. The end result really feels right.

Q. Was 9/11 the trigger?

A. 9/11 was a catalyst that forced me to ask myself what it means to be a Muslim; if this was a faith I want to be a part of. But underneath that, being in my 30s, the idea of wanting to be more authentic was there. I didn't want to lie anymore and go on pretending to pray; it just didn't feel right anymore.
Q. How has the journey changed you as a person? Has it made you more faithful?

A. In a way, I felt more of a relationship to God in making this film and going through this struggle. Film shooting wrapped up in late September (2003), and Ramadan was starting late October. It was the first year I fasted, I didn't tell anybody; it was private and not with praying five times a day or going to the mosque. I am slowly finding my way in a way that is comfortable and true for me. So that I can stand in my shoes and say I am a Muslim and also hold on to what that means to me. And that how I will express myself will always change. I am not putting these labels on myself - that I must pray or that I must fast next year - but it doesn't take away from being a Muslim.