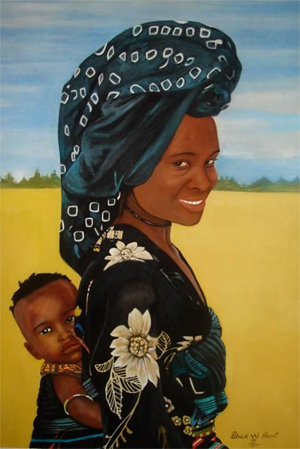 Wordsworth in his beautiful poem 'Daffodils' rapturously narrate how his heart is imbued with infinite happiness at the sight of a sea of daffodils. For him, daffodils symbolize the joys and happiness of life.

"I wander'd lonely as a cloud
That floats on high o'er vale and hills,
When all at once I saw a crowd,
A host of golden daffodils:
Beside the lake, beneath the trees,
Fluttering and dancing in the breeze"

There are many occasions in our life when we are exposed to fleeting visions of beauty that adds enchantment to our mundane existence. I recently read the following passage written by Maupassant in an essay collection and was struck by it. I wanted to utter 'carpe diem' and thought to jot down some lines on its import.

"From time to time I experience strange, intense, short-lived visions of beauty, an unfamiliar, elusive, barely perceptible beauty that surfaces in certain words or landscapes, certain colorations of the world, certain moments….I'm not able to describe or communicate it, I can't express it or portray it. I save these moments for myself….I have no other reason for continuing, no other cause for keeping on…." (G. Maupassant- French short story writer, famous for his story –"The Necklace")

I believe all our lives are replete with such "strange, intense, short-lived visions of beauty". Mortal and immortal moments mingle in abundance in our everyday existence. It could be the smile of a destitute, the alluring voice of someone you talked to on a dreary day, the memory of a genuine gesture, the spotting of a full moon as you drive home in a hurry, a tawdry artifact that lingers in your memory on a visit to an ordinary home, the glow a tomato like a red lantern in a vegetable shop. The list is endless. Your mind gleefully captures and retains it to beam before you on a day you search for a blade of grass to smile at. In such moments one experiences something incomprehensible and piercing, both extravagant and absolutely fundamental.

Wordsworth in the last stanza of the same poem condenses this evocative and restorative power of beauty as follows:

"In vacant or in pensive mood,
They flash upon that inward eye
Which is the bliss of solitude;
And then my heart with pleasure fills,
And dances with the daffodils"

We can see such shards of beauty even in some boring films and novels, a vision that visits again, a line that delineates something essential about life. Without these momentary beauties, life could be appallingly intolerable.

Perhaps these ephemeral revelations of beauty are coupled in strange way with melancholy moments. Yet in retrospect, they bring a smile than sneer. We don't truly know what causes beauty though grief may be more explainable.

This mixture of impermanence and permanence, the blending of what vanishes and what remains, is a blissful ingredient of our reality. Let the glow of such odd and beautiful moments act as our cheerleaders.