Continued from The Island of Maui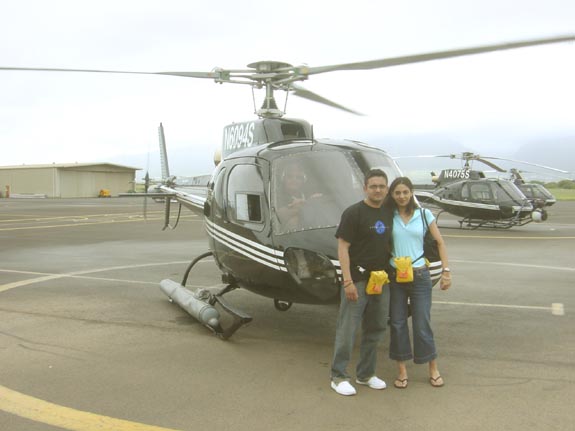 Although I was a bit nervous, we both eventually decided to take a Helicopter ride.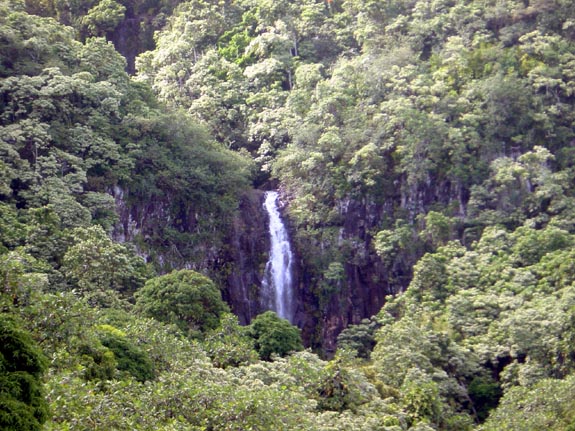 A view of the dense forests and waterfall from the helicopter.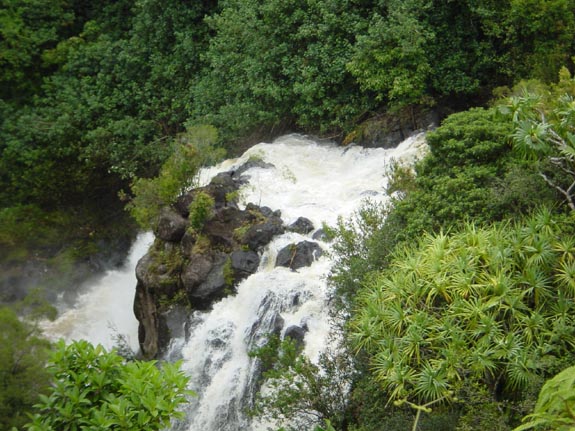 A close-up of the waterfalls.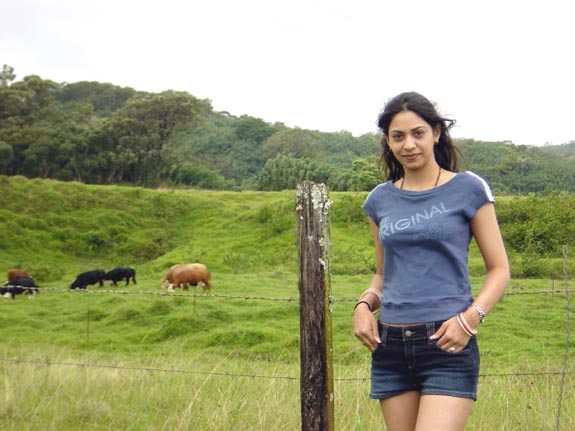 It was good to feel like a cowgirl in the country and Anmol, my husband, did not waste any time capturing this mood.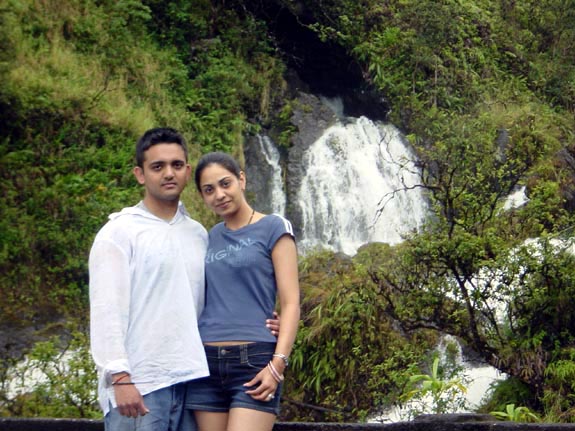 Anmol and I now decided to go near the waterfalls and listen to the songs of nature.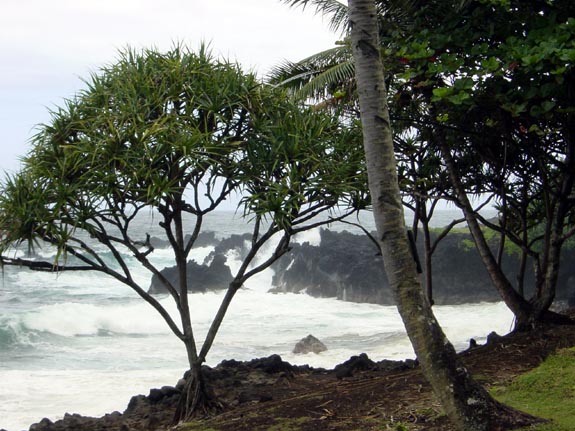 Sayonara! The shape of this tree alongside the palm trees literally hugging the water front was just breath taking. I could not help but take this shot.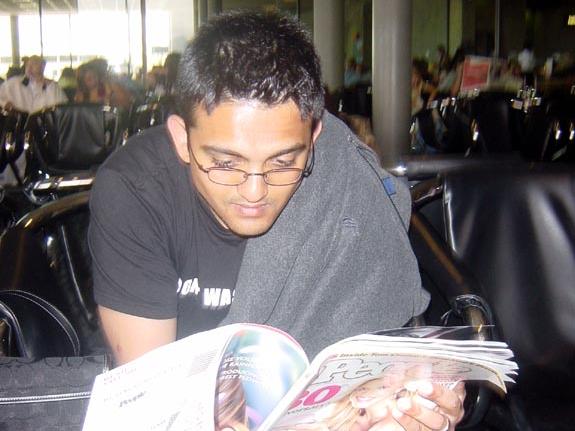 At the airport waiting to board our flight back to New York via San Francisco. This 10 day trip to Hawaii will forever remain most cherished in my memories.