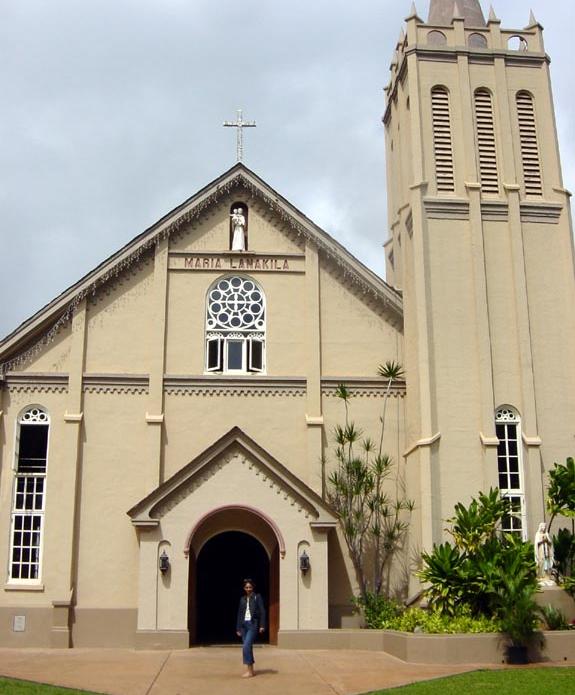 The Maria Lanakila Church in Maui.
The current church building is a replica of the structure first built on this site between 1856 and 1858.
The church was built despite the opposition of many of the original missionary families and their followers who opposed the arrival of Roman Catholic priests in 1846.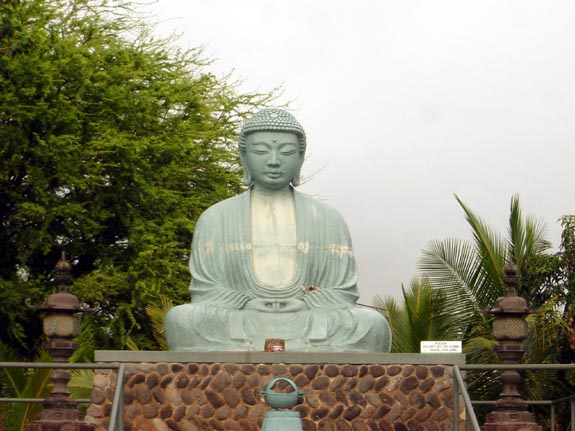 The statue of the Amida Buddha is the largest of its kind outside Japan. It was cast in Kyoto, Japan during 1967-1968. It is made of copper and bronze, stands 12 feet high and weights approximately three and one-half tons. The Great Buddha was completed in June 1968, just in time for the Centennial Celebration which commemorated the immigration of the first Japanese to Hawaii 100 years prior.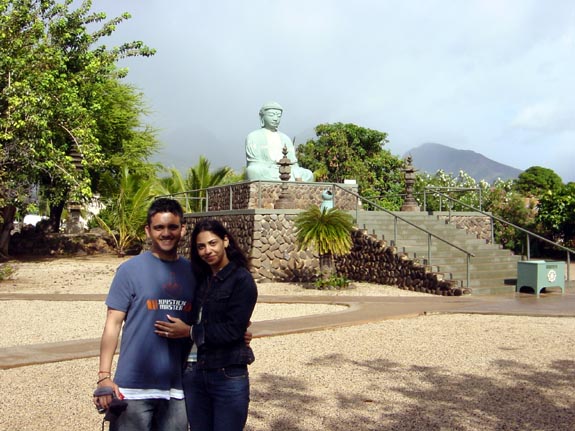 Many people who visit the island of Maui, make it a point to visit the historic whaling town of Lahaina. Much of their exploration, however, is confined to the waterfront areas and the historic sites nearby. This spot is serene and picture perfect.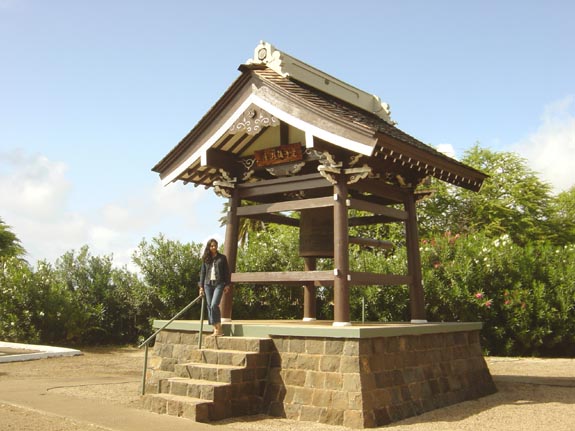 This is the largest temple bell in the State of Hawaii. Made of bronze, it weighs approximately 3,000 pounds. One one side (ocean side), written in Chinese characters, are the words "Imin Hyakunen No Kane" The Centennial Memorial Bell for the First Japanese Immigrants to Hawaii. On the other side, in similar characters are the words, "Namu Amida Butsu" - the Jodo "Prayer". The small engraved characters are names of many donors, both living and deceased, who have unselfishly given their time and effort for the Mission as well as monetary gifts toward the completion of the Bell Tower. This bell is rung eleven times each evening at 8 o'clock.
Why?
This bell is rung eleven times each evening at 8 o'clock.
The first three rings are for:
I go to the Buddha for guidance;
I go to the Dhamma for guidance;
I go to the Sangha for guidance.
The next eight rings represent the Eight-Fold Path to Righteousness:
Right Understanding,
Right Purpose,
Right Speech,
Right Conduct,
Right Livelihood,
Right Endeavor,
Right Thought and
Right Meditation.

Continued to More of Hawaii