Nature's Fury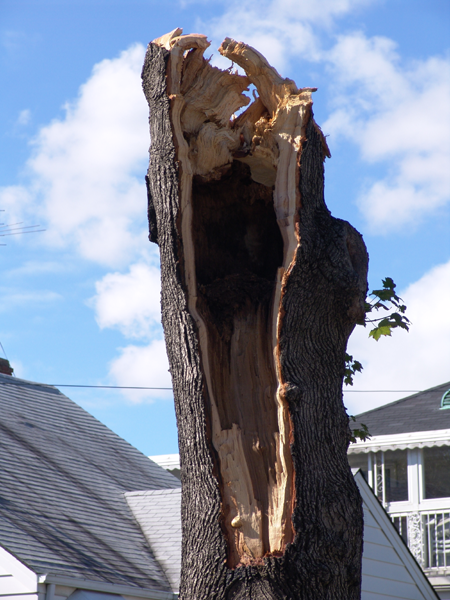 Nature is unpredictable. When furious, she can cause devastation in a matter of seconds. No wonder, we the Hindus are taught to worship nature in all her manifestations.

This is what happened on September 16, 2010 in parts of Brooklyn, Queens and Staten Island when a monster storm ripped through the New York city. It lasted just two minutes. However, strong winds left their mark with over 1500 trees wrecked and knocking out power for over 20,000 homes. Funnel clouds observed by witnesses, turned into two tornoados and a macroburst that carried wind at 125 mph. The twisters barreled along a 14-mile path across the area.

It is though a miracle that inspite of the densely populated area, there was only one death.

According to reports 62 buildings were damaged. In some areas, specifically, Brooklyn, roofs of brownstone homes got damaged and swept exposing the rooms. An official estimate has not yet been made in terms of financial loss that will be incurred to replace damaged properties.

Shown below are images taken by me showing the damage inflicted by the storm in our neighborhood - Bayside, Queens, NY.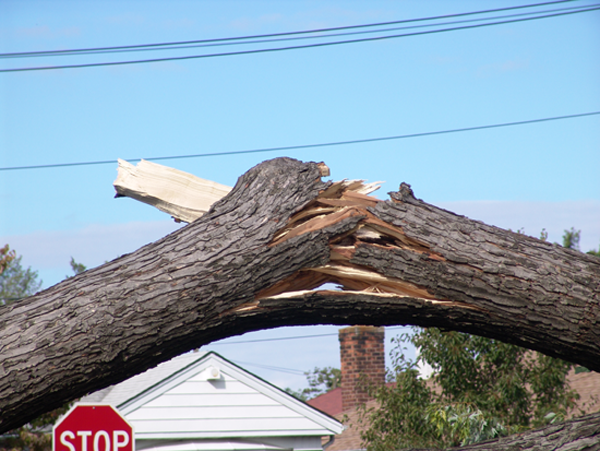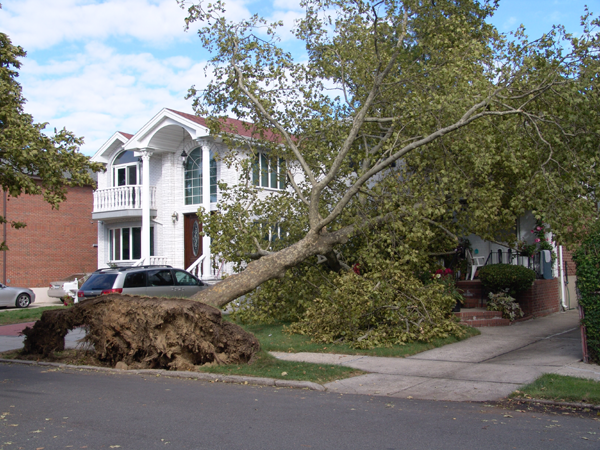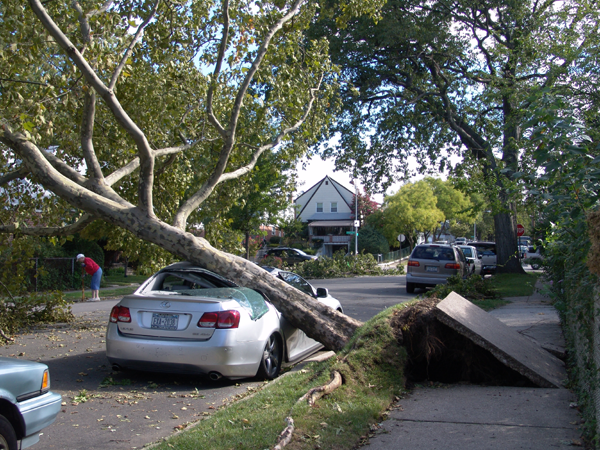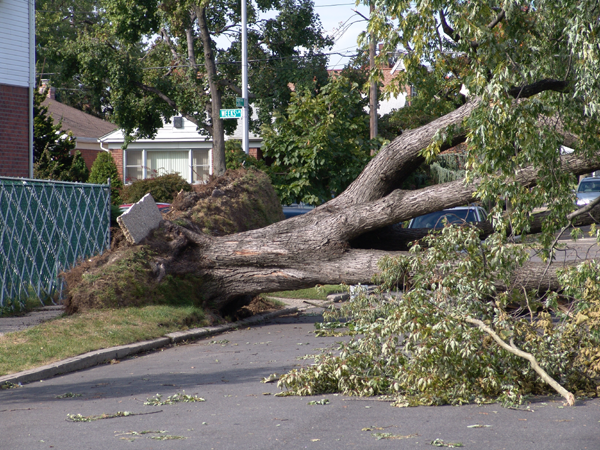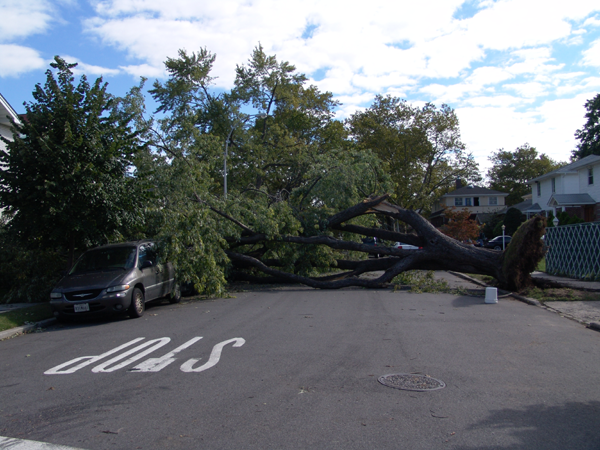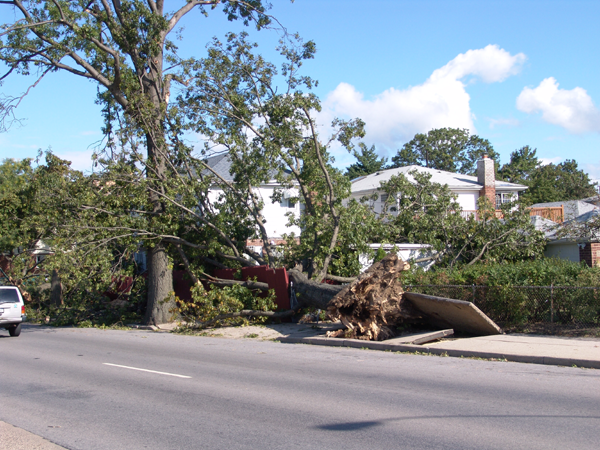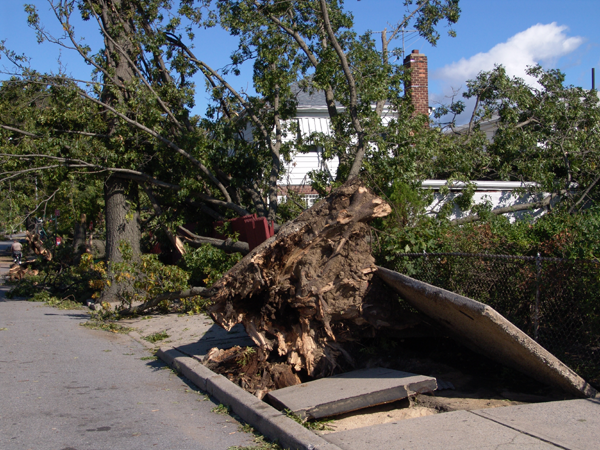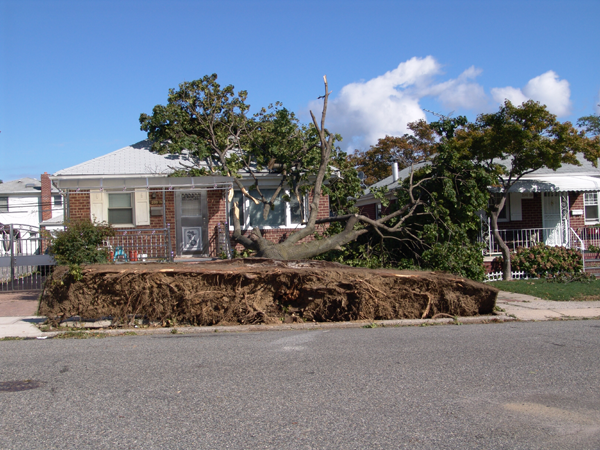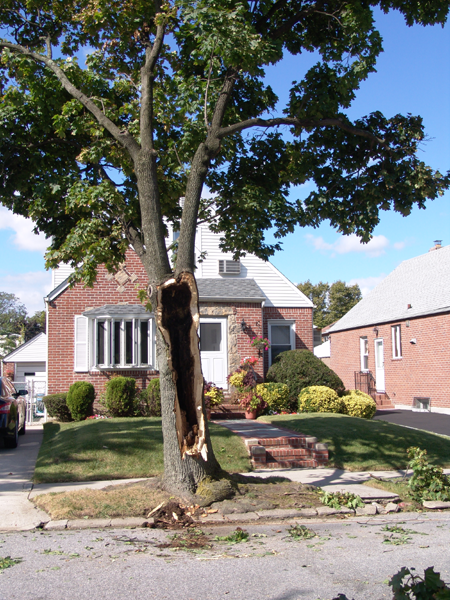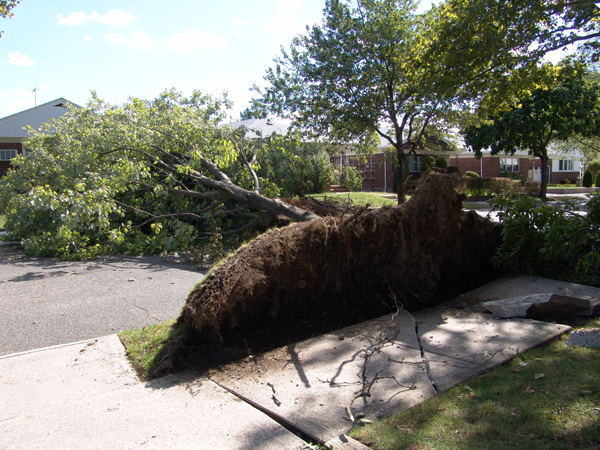 See also: Fury of Sandy Hurricane

18-Sep-2010
More by : Rajender Krishan
---
---
| | | |
| --- | --- | --- |
| | Great images which show how how nature can be extremely violent. Perhaps, these images will bring home to everyone the nature should not be messed up with | |
---
| | | |
| --- | --- | --- |
| | God Loves people of New York! | |
---
| | | |
| --- | --- | --- |
| | 'As flies to wanton boys are we to the gods/they kill us for their sport' (King Lear) - cataclysmic events like these remind us, in spite of the scientific knowledge and technical power we have achieved, in the vast cosmic scheme of things how insignificant we are! A unique blog which has very effectively conveyed this message very graphically without wasting many words. The shots are superb and their selection shows Rajenderji's admirable skill as a photographer. | |
---
| | | |
| --- | --- | --- |
| | Nature's Fury is terrific news indeed! Photos reveal how dexterously and cleverly Nature has caused havoc within 2 minutes causing only one death! It looks to be miracle indeed! Wonderful photos of havoc say thousand things more than words can describe! | |
---
| | | |
| --- | --- | --- |
| | Fantastic images-they speak volumes about the nature's fury. This should be an eye opener for developing countries like India that nature doesn't spare any one-rich or poor. We have Norwesters in Bengal-the storm at NY seems to be akin to that1 | |
---