Sandy roarded ashore late Monday, pounding several major cities with heavy rain and hurricane-force winds that toppled trees and ripped down power lines. The images below tell about the fury of Sandy.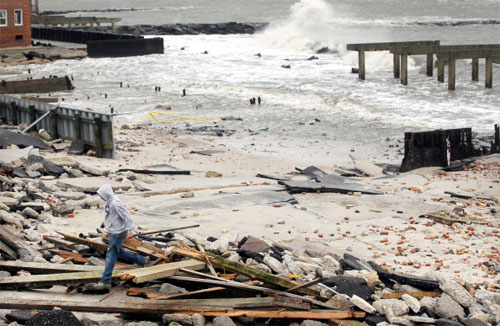 A 2000-foot section of the 'uptown' boardwalk that was destroyed by flooding from Hurricane Sandy on October 30, 2012 in Atlantic City, New Jersey. The storm has claimed at least 33 lives in the United States, and has caused massive flooding accross much of the Atlantic seaboard. US President Barack Obama has declared the situation a 'major disaster' for large areas of the US East Coast including New York City.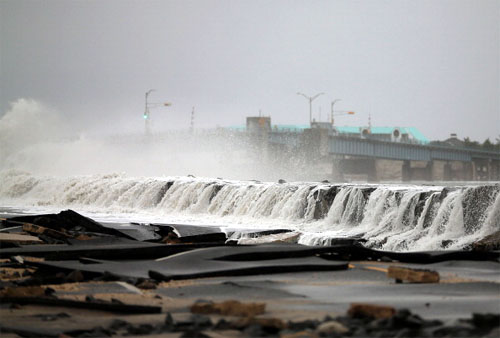 Heavy surf caused by Hurricane Sandy buckles Ocean Ave on October 30, 2012 in Avalon, New Jersey.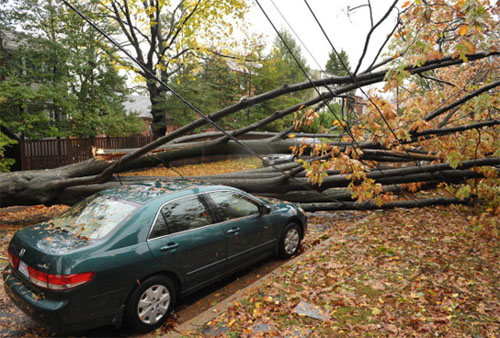 A fallen tree blocks a street in the wake of Hurricane Sandy on October 30, 2012 in the American University neighbourhood of Washington.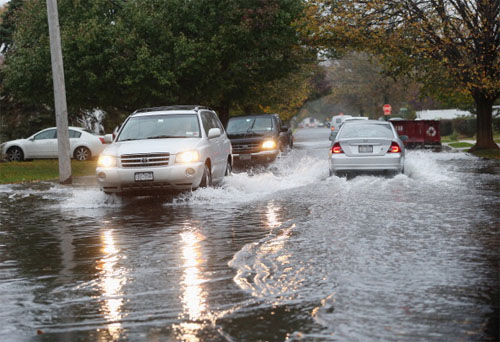 Cars make their way through the flooding on South Long Beach Blvd. showing the effects of Hurricane Sandy as high tide and winds flood the strrets on October 29, 2012 in Freeport, New York.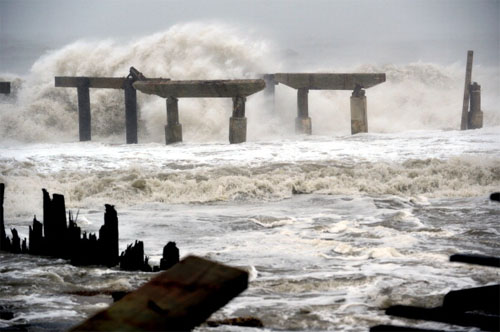 Waves crash against a previously damaged pier before landfall of Hurricane Sandy October 29, 2012 in Atlantic City, New Jersey. Storm-driven waves crashed ashore and flooded seafront communities across a swathe of the eastern United States as Hurricane Sandy barreled towards land. Officials warned that the threat to life and property was 'unprecedented' and ordered hundreds of thousands of residents in cities and towns from New England to North Carolina to evacuate their homes and seek shelter.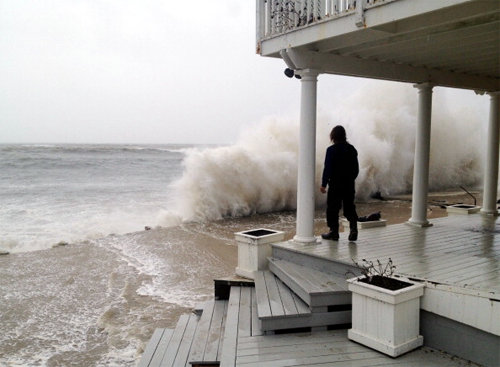 A wave crashes against the shore while person stands on a porch as Hurricane Sandy moves up the coast October 29, 2012 in Montauk, New York. Sandy claimed over 50 lives in the Caribbean.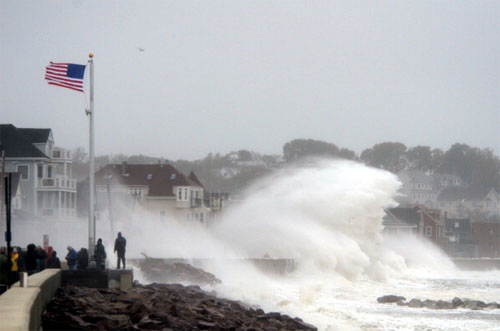 Waves crash over Winthrop Shore Drive as Hurricane Sandy comes up the coast on October 29, 2012 in Winthrop, Massachusetts.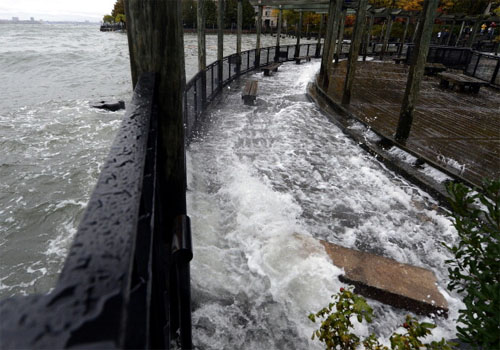 The Hudson River comes over the sea wall along the West Side Promenade in the Battery Park area in New York on October 29, 2012.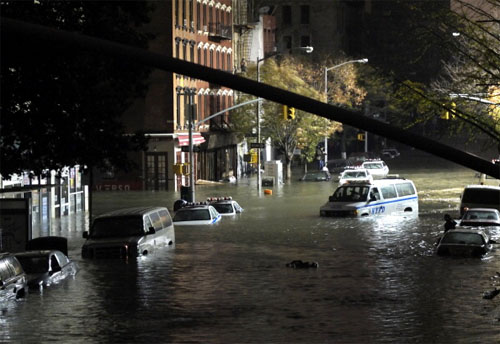 A general view of submerged cars on Ave. C and 7th st, after severe flooding caused by Hurricane Sandy, on October 30, 2012 in Manhattan, New York. The storm caused wide spread power outages and significant flooding in parts of the New York city.
Related:
A Storm called Sandy*
Aftermath of Sandy
Revival after Sandy
All images (c) Gettyimages.com