Continued from "Magical Munnar"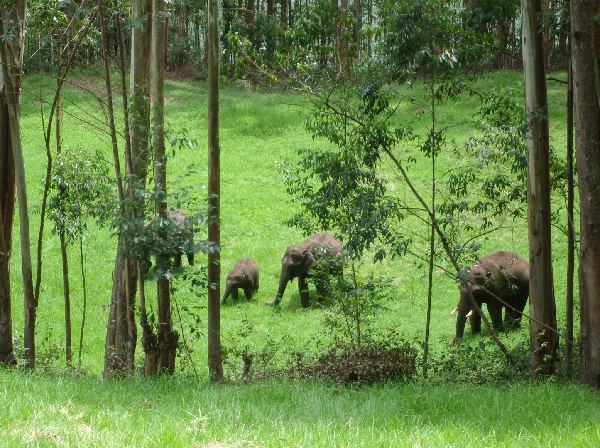 Matupatty, about 14 kms. from Munnar, offers leisurely boat rides on its calm lake with a picturesque view of its dam, built in 1953. It also boasts of the Indo-Swiss Cattle Development and Research Project. Here high-breed varieties of cows are produced by purely artificial insemination. The jade green grass in the above photo is specially imported Swiss grass. Elephant herds are commonly seen around this area. The Kundala Lake, a superb picnic spot and Echo Point are other nearby places of tourist attraction.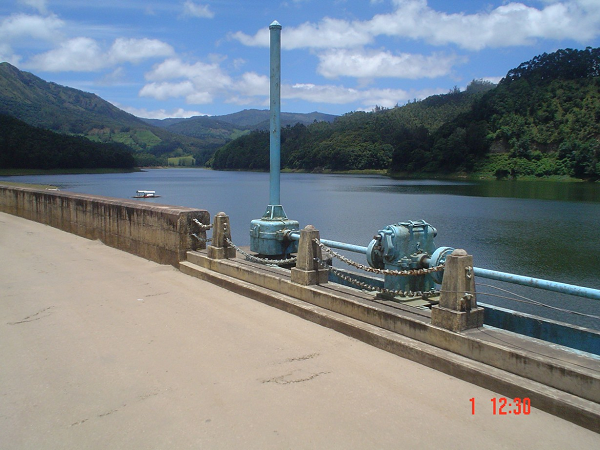 A view of the Kundala dam.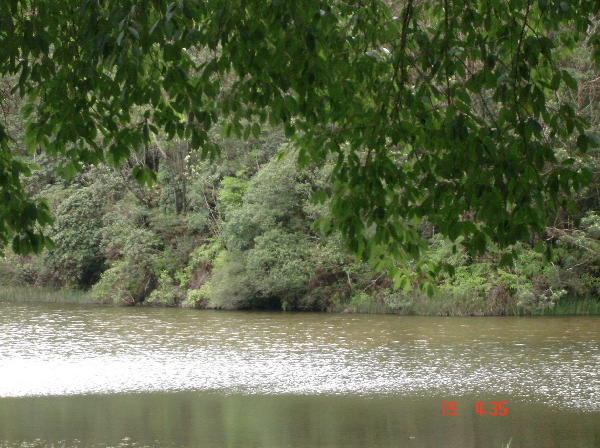 The Devikulam Lake has an interesting legend connected to its name. It is believed that when Ravan was carrying Sita away to Lanka, he had kept her well guarded on a hill, which came to be called Devimalai. And as she came to bathe in this lake it became famous as Devi's Kulam (pond). This lake is a haven of peace, but it is not open to tourists.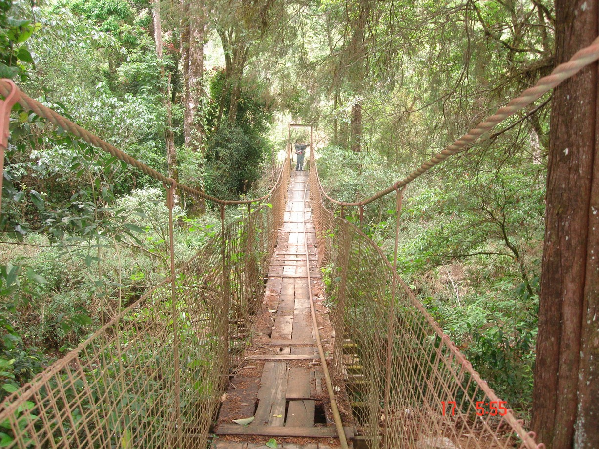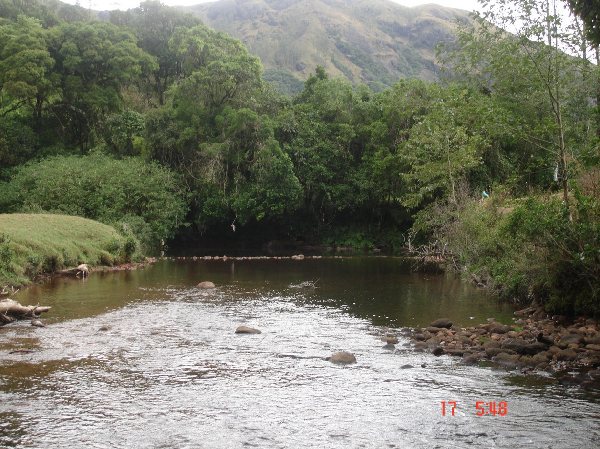 Gravel banks is located in a secluded part of the Tea Sanctuary. To be really appreciated this haven for the ardent nature lover, is meant for the exclusive delight of company guests. Besides innumerable species of birds, you can also get to see the Malabar squirrel here.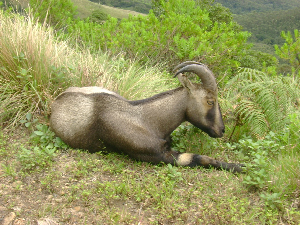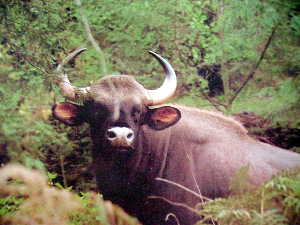 This handsome guy is the Nilgiri Tahr, an endangered species of mountain ungulates. To see these beauties one must go to the Eravikulam (Rajamalai) National Park. Spread over 97 kms of grass, rolling hills and shola forested valleys this park is home to a wide variety of flora and fauna. This dandy is another attraction of the forest.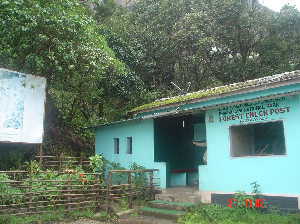 The entry point into the forest which is only 13 kms from Munnar Town.

Neelakurinji, Munnar, Western Ghats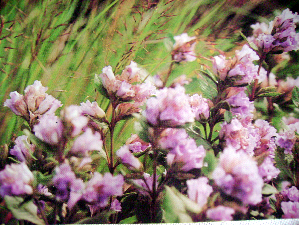 The Neelakurinji or Kurinji is a unique shrub species that blooms in Munnar and the hills across Western Ghats. It can be found only in high altitudes between 1,600 metres and 2,600 m and what makes it so special, apart from its beauty, is that it blooms only once in 12 years. The mass flowering and subsequent death of the Kurinji is the subject of hill folklore. The flowering season is between August and November, peaking in late September and October although some varieties exhibit little variation. Light blue in the early stage of blooming, the flowers turn a purplish blue colour when aged. It last bloomed in 2006.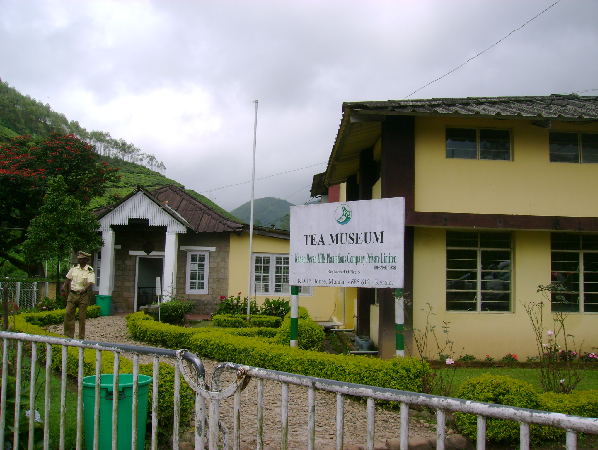 A visit to Munnar is incomplete without seeing the Tea Museum. About 2 kms from Munnar town, it is on the Nallatani road. For Rs.75/- per adult and Rs.50/- per child, this small but very interesting place houses artefacts and curios from the Colonial period. Most importantly, its model factory, offers visitors a great opportunity to witness the entire process of tea manufacturing. It is amazing to see how tea changes from being a fresh, hand picked leaf to the fragrant product that makes it to our homes and to tables across the world. For tea lovers, the aroma is irresistible. Visitors are also treated to a short documentary on the history of Munnar. Photography strictly prohibited.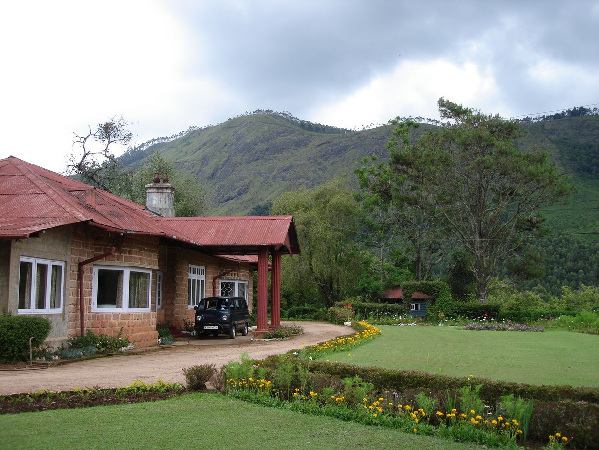 Finally, a partial view of a manager bungalow on one of the tea estates and its pristine, heavenly surroundings. Some of these luxurious, old-style bungalows have now been converted to tourist bungalows. Information available on the KDHP website.

Back to "Magical Munnar"