Spring Time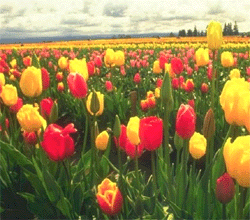 Ring,
ring, ring ...
Hello?
This is spring
Sunny weather I will bring
A perfect time to dance and sing
find school boring
Enjoy birds fluttering
their wings
And happy children on swings
Job deadlines annoying
It's the magic of spring
It's the magic of spring.

A season so calm
A healer like a balm
of life's intoxication
Life's pace will be slow
And creativity will grow
A time to watch pretty ladies with perfectly done brows
Hear pleasant chirping of crows
See flowers blooming all around in by lanes narrow
Forget your harrow
No time for sorrow
A season for figs to furrow
Look forward for morrow
Play archery with arrow.

Play Holi with all
short and tall
even with a doll
embracing big and small
splashing and smearing colors on others above all
Spring, a harbinger of nature's bounty
A time to feign malinger in one's duty
No snow, no rain
Spring relieves us of all pain
Behold lovers lark
in many a park.

I'm here at your call
to fill with happiness lives of you all
Albeit a period small
Gotta make way for fall
As part of nature's law
Not to make you depend on cat's paw
So when my time will be up
Do wish me well
and smilingly bid me farewell.
08-Feb-2001
More by : Subhajit Ghosh
---