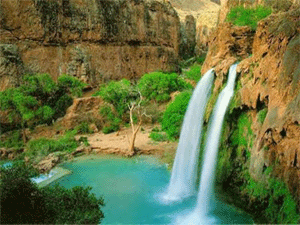 Of all the creatures of creation,
There is but one that
Having eaten of a certain tree,
Became endowed with fleeting perspicacity,
Thereafter free will was to be
Both his captor and the author of his misery.

Bound by the knowledge of his mortality,
Caught in the illusion of temporality,
His unconscious life long mission must be,
To cut his bonds, to extricate himself
And flee, free from the tearful vale
Of his existentiality.

Is life a dream, or are man's dreams
a glimpse of true reality?
Like a butterfly caught in a web,
To no avail the frantic beating of his wings,
He learns to stay the struggle for what was,
Or what might be, "what is" becomes
His frame of opportunity.

For whilst the bonds that tie restrict
The wings from flight, in yielding he attains
His freedom from the fight,
His mind flies free and empty
From imagined fears and dreads,
To concentrate instead upon
Creation's healing light.

At last, no angst, no tortured flight from
True reality, all needs expunged,
Within the stillness of his being,
A perfect state of equanimity,
An understanding he is unable
To articulate ...
A sanctuary.