The Government of India has chosen yesterday to announce, off-season, two Bharat Ratna awards, one to Sachin Tendulkar (on the day of his retirement) and the other to eminent scientist Professor CNR Rao. The award to Sachin, however, has generated a debate whether he really deserves the highest civilian award, whether the Government has tried to get some cheap popularity by "playing to the gallery".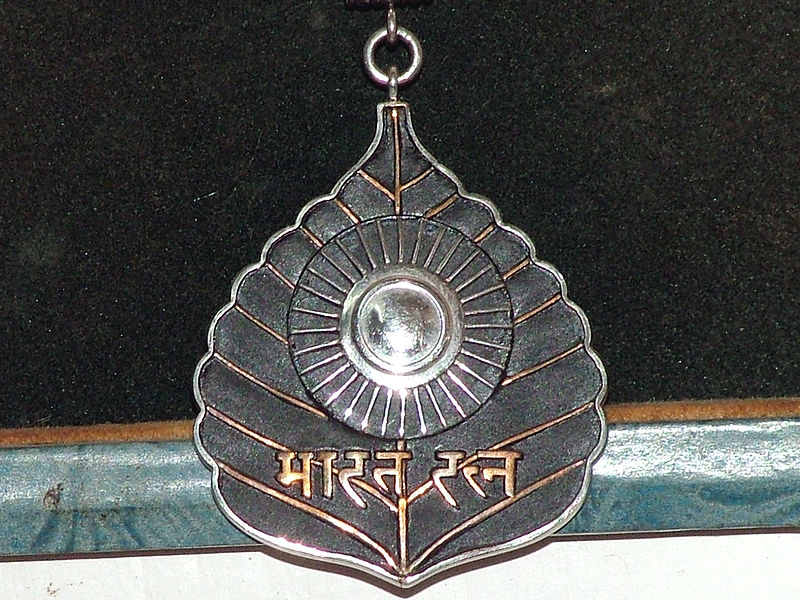 No one can comment on the issue in an absolute sense. Observations and views can be only relative.

Till yesterday there have been forty-one recipients of this award. The number is surprisingly small averaging to two awards for every three years since the institution of award in 1954. The list (http://en.wikipedia.org/wiki/Bharat_Ratna) contains illustrious persons like Jawaharlal Nehru, Lal Bahdur Shastri, Sir CV Raman, Sir M Visweswaraiah. The list also contains award give on political considerations to people like M G Ramachandran, VV Giri (both of whom I consider unworthy).

Sachin is the first ever sportsperson to be thus recognized (in fact there was a need for statutory amendment to clear the way). In comparison to MGR and Giri he is a deserving person. But if we apply the same yardstick there are many sportspersons equally deserving. For example of the contemporaries one can think of Leander Paes (see my post at https://www.boloji.com/blog/1230/leander-paes-we-are-proud-of-you) and Viswanathan Anand among the contemporaries and legends like Dhyan Chand among the old-timers. Outside the sports arena, I feel that there a strong case for Amitabh Bachan to be awarded.

Professor CNR Rao is no doubt a great scientist and is considered an authority in Solid State Physics. He perhaps deserves the award. But his contributions are not comparable to those of people like Homi Bhabha, Vikram Sarabhai and Satish Dhawan, none of whom figure in the list of awardees and this is indeed shocking.

These two awards will definitely generate more debate in the days to come. It is quite likely a Pandora's Box will be opened.

Comments on this Blog
---
| | | |
| --- | --- | --- |
| | All these awards are given on the basis of Public Relation exercise done by the person himself or his / her supporters. There are hundreds of people who have done much more than these but they are not aware of the Public Relation Exercise. More than 50% Bharat Ratna's have been given to Politicians. Pepsi's sponsorship created the aura of Sachin Tendulkar. In fact, by not leaving the field career of many upcoming cricketers could not even start. There can be only 11 players in the team. Now, one can aspire to have such type of awards if has plenty of money to promote himself or his chosen one. This should be open debatable item in Democracy and not a hush hush affair and decided by the King or his cronies only. Can a Farmer, Accountant, Doctor, Electrician, Peon think of getting the Bharat Ratna even if he/she is excellent in his own vocation? | |
---
| | | |
| --- | --- | --- |
| | Bharata Ratna has an aura associated with it. In India Bharata Ratna is given to politicians though other eminent citizens were also conferred. Many of the recipients are former prime ministers, presidents. And in 1990s a crazy wave of announcing Bharat Ratna to dead leaders has swept India. Why the leaders did not deserve it when they were alive but were conferred after they died that too after many decades after their death is a mystery. But it is for political mileage is what many observed then. Bharata Ratna in India has been announced mostly more for emotional reasons and less based on eminence. Prof. CNR. Rao is combined with Sachin now more to ward off criticism , it appears. Bharat Ratna lost its eminence in the 1990s itself. | |
---
| | | |
| --- | --- | --- |
| | We should all understand that such awards are consequences of authority,lobbying rather than any recognition. It is clear from the news item today which says "when we come to power we will give Bharat Ratna to vajpaye" Will it add any value to him or is sri vajpayee less respected now? When the list becomes longer ,it dilutes the value of the award. Nowadays all politicians are honorary doctorates. All singers are sangeetha kalanidhis. If you play for few years you are an Arjuna! With or without this award all the greats like prof CNR rao,SACHIN and VAJPAYEE are and will be revered for years to come. Kannan. R | |
---
| | | |
| --- | --- | --- |
| | True. Many of the people who contributed to the Indian science have always been sidelined as most of them were clearly concentrating on the work than on the govt recognition. This attitude is correct. looking at the way members of the ruling party talk through the hat about the reactions from the ratnas' opinions, one feels that it is better to be NOT awarded than losing time and pressure on the silly matters. | |
---