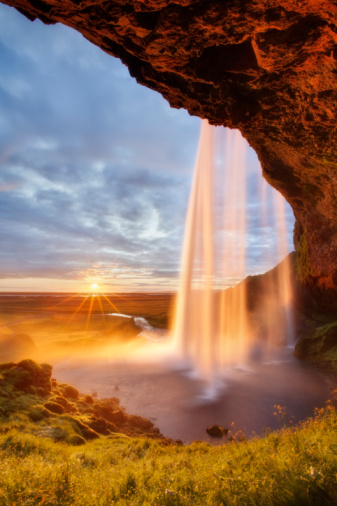 Panchatatva (panch + tatva) means five elements or the "panchamahabhutas". These are: Prithvi (Earth), Jal (Water), Agni (Fire), Vayu (Air) and Akash (Space).

The entire universe is created by these five elements. The composition and mix of these elements in each form - animate or inanimate - varies in degrees depending upon the structure, nature and function of the created object. The variance of the mix is also what creates diversity in nature while the cycle of life perpetuates when all these five elements are present in a state of harmony. Each element is individually rich with its own core embryonic energy.

We, as human beings are also born with the combination of these five elements. Understanding the fundamental attributes of these elements helps us in assessing our own latent power, inherent natural traits and character building.

Earth
Terra firma, with its tremendous magnetic fields and gravitational force, keeps everything grounded. Earth's rotation on its axis and revolution around the Sun is completely Disciplined. Imagine if this movement of the Earth became indisciplined, there will be total chaos.
Water
The source of life, water is an important element. More than seventy percent of the earth is water as is the human body. It appears in many forms - from rain drops to ponds, lakes, wells, brooks, streams, rivers and the mighty oceans. This very appearance of myriad forms tells us about the basic attribute of water - that it Accommodates itself in every conceivable and imaginable shape.
Fire
The source of heat and light, Fire makes everything visible to us. While controlled fire is instrumental in sustenance of life, an uncontrolled fire leads to destruction. Fire is Purity as anything when put into Fire gets transformed to its pristine form.
Air
Air is a powerful source that is important to sustain life. It empowers all the other energies to function. The flow of air in the form of winds is free from the limitation of directions. Air flows in different directions thereby representing Freedom.
Space
Space is the basis and essence of all things in the material world. It is the very first* element in creation, is Universal and is the 'holder' of everything.
Since the 'panchatatva' directly relate to our "Self" isn't it time we probed deep and asked ourselves the following simple questions:
a) Are we disciplined in our work-a-day life or are we victims of our own procrastination and lethargy?

b) Are we accommodative in nature or are we hell bent with an argumentative attitude to settle scores?

c) Is our thought process pure leading to right morals and noble deeds or do we find ourselves in conflicting crossroads?

d) Do we cherish Freedom in real sense and thereby give due dignity and space to others or are we engrossed in leading a selfish life?

e) Are we universal in our approach or still engrossed in the gymnastics of secular and communal, caste and creed?
Lastly, the brief understanding of the 'panchatatva' should also guide us towards a better awareness of our environment.

* In Nasadiya - The Creation Hymn of Rig Veda the opening lines are: "There was neither non-existence nor existence then. There was neither the realm of space nor the sky which is beyond. What stirred?"

Image (c) Gettyimages.com


Read also: Transient

Independence