An artist and animation film maker, Simi has animated for the Oscar nominated Ice Age I (Blue Sky Studios). In New York, she also animated for several films, ad films and station ids. In India, she directed ad films for well-known brands and designed and directed music videos for India's leading performing artists Shiamak Davar, Ashutosh Phatak and Dhruv Ghanekar.

Simi has also conceived a rock opera I with Ashutosh Phatak, co-written an animated feature Dream Blanket (with Shaiontoni Bose, Zachary Coffin and Dinesh Kapoor) and conceived a tv show Keepers of Tales (with Shaiontoni Bose).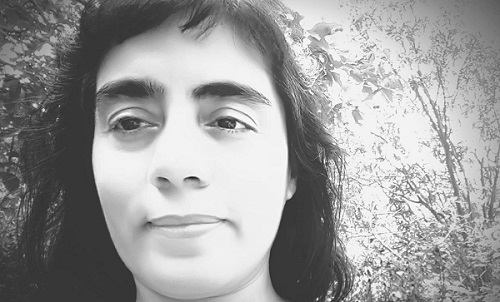 Her short film Spotted Puppets was acquired by Canal Plus and TVOntario. Her MTV short film A House of Cards (co-director Mike De Seve) won 2nd prize at the Cardiff Animation Festival and was screened at the Ottawa and Hiroshima Animation Festivals. Simi's short film Diabolic Wife won many awards, was acquired by Channel 4 and Canal Plus and was screened at several international animation festivals, the Virginia Museum of Art and the Donnell Media Center in New York. In Usa, her work has been published in Adweek, Pixel and Computer Graphics World and in India, in the DNA, Mumbai Mirror, and Animation Express.

For Teach for India, Simi taught children art to help them create their musical Princess Maya and also created costumes for the play. Simi also illustrates poetry, creates oil paintings and portraits. She is a lover of art, film and animation and loves discovering new artistic expressions.