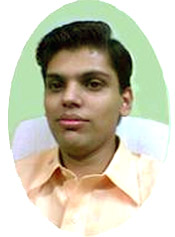 Pt. Aaadietya Pandey is the youngest Astrologer - Numerologist known world over. He was born on 30th January 1985. He developed spiritual powers at the age of five and in his experience of more than 16 years he has guided thousands of people. He is known for his accurate and precise predictions.

Whether it was 'India losing in the Cricket world cup' or 'Sonia Gandhi not becoming the P.M. ever in life' or 'BSE Sensex to cross 10,500 before May 2006', he has always been approached by leading newspapers for predictions.

Not only is he an expert in the science of numerology, astrology, palmistry, physiognomy, graphology, gemology, psychoanalysis, and Japanese Numerology but also a genius in Vedas and Rudrakshas. He has been honored with the title of 'Ved Vaachaspati'.

He is a columnist for leading newspapers like Hindustan Times and The Times of India.
World media has recognized him as the youngest Astrologer - Numerologist world over.