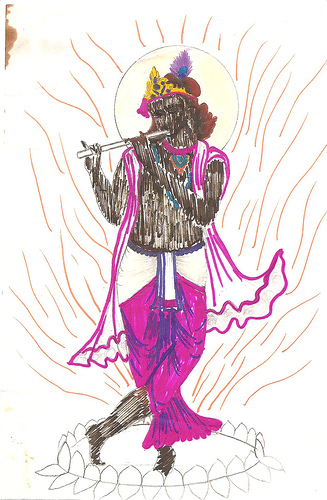 You! Daughter of Hollowness,
Born of bamboo tree,
Sing songs of happiness,
Keep me melancholy free.

When I am swelled with ego,
I breathe all fire in you,
You turn it into music,
With gladness me imbue.

You are never tired of
Channeling my mellow thoughts,
Singing melodies sweet,
You take to charming spots.

When I am Time torn,
You sing songs of eternity.
When I feel forlorn,
You are my fraternity.

You bring me message of Grace,
Immortality I embrace,
Music Divine you showcase,
To show my Master face to face.

You, Lord Krishana's Miss,
His lips you always kiss,
I enjoy the ambrosial sips,
When He blows music through your ribs.
Play on, play on, to you I salute,
You become my lyre and lute.