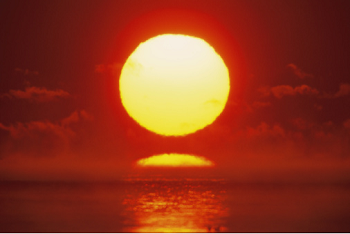 Tired of seeing the miseries of people all day long,
Ashamed of the selfishness of men in all shades of life,
Vexed with the cruelty of vulturous people around,
Dismayed at the dubious deeds of draculas down under.
The sun hurried past the horizons in the west,
Spreading a gloom of darkness in the vast expanse beneath,
The shadows of despair, jet black as the darkness underneath,
Symbolic of the blackened hearts of the exploiters in every deed.
Shaking off the thoughts, the sun rises in the east,
Spreading light in preaching to fight and march ahead in strife,
Peeping in the present and forgetting the prisoner of the past,
Stepping with a hope in the heart and optimism in the thought.
There is always a hope,
As sure as the brightness driving out the darkness,
Better days will arrive,
As, no one and nothing, last forever.