(Homage to Kalpana)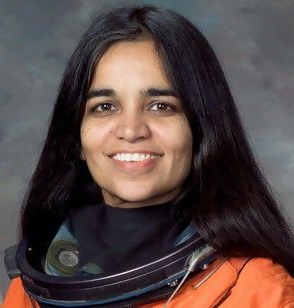 Nose of the spaceship, Columbia
And even as it plummets,
fortunately saves a city.
But charred flesh of the astronauts
gets scattered over ether.

A vision hovers over fathomless space.
Space can't carry her words,
sounds don't vibrate,
Light that couldn't disperse,
Motion submerged in stillness.

Matter that remained untamed, uncontrolled
was able to germinate consciousness even in the unconscious.

A message was deciphered from the hidden codes
But the message mingled in the dark divine.

River of Sorrow
Soul of the young astronaut
Have you joined the fathomless sea?