High independent Lady Liberty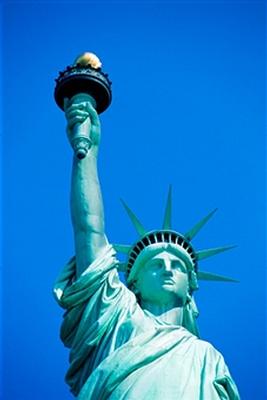 Begs to be handled with respect and care
And asks to have profoundest empathy
With those that cannot in her bounty share.

She is a gift, a generous gratuity,
With freedom's privileges intertwined
But spurns conceited self-sufficiency,
Her devotees should keep this fact in mind.

Her speech is straight, no ambiguity,
Hold up this lady high and serve her well!
She is a beacon that must oversee
Where in dark corners serfs and bondsmen dwell.

Dame Liberty - sweet independency
Lends giving service her distinct support,
To lead the way to shared autonomy
Achieved in realms of high heaven's court.

Responsibility is freedom's prize,
High prize - for boundless is man dignity,
And freedom's sister, choice and sacrifice
Will safeguard and protect the truly free.

True freedom dwells upon a starry plain,
Marked and emblazoned by the Master's hand,
Where vision and participation reign,
And joys secure on which you can depend.