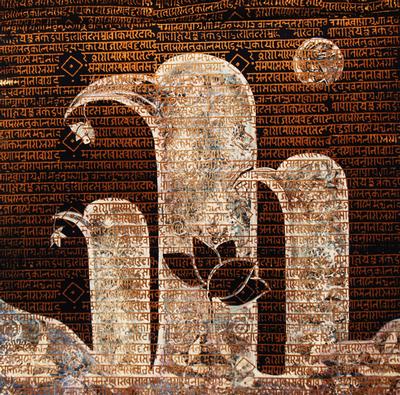 The blues of indigo!
or the moods of indigo!
The turbulent blue waters...
stormy skies and stormy weather...
under the sky and over the sea
farmers blue… on meadows green
toiling and sweating...
spading and farming
plowing and cultivating
terra firma- the soil
die of hunger
no food to eat...
but grow indigo!!
Why? Says a farmer's child
Innocently...
I am hungry!!
The natives of region deltaic,
Early 19th century….
India's colonial past,
torrid and stifling times...
the woe of a mother,
child and the farmer
oppressed in drudgery
hundreds of years of subjugation...
the hawk and the worm...
the greed intensifies…
the 'tinthankas' enforced…
the hell breaks loose,
like worms they die...
so they do! Even today!
Mahatma steps in…he walks miles and miles
Preaching ' right to live'
'freedom to live'
Kindling awareness!
He wrote letters unending
to colonisers ruling
Fighting for the farmers…
The hawks threatened him
Unshaken he was...
in his body frame.
Went on and on…
no violence he said…
stop growing indigo… we will fight!
we need wheat and rice to survive!
For the the dying farmers…
who gave their lives to grow indigo plant.
the blood that spilled in the fields of blue
is the blood that stained the chest of indigoes to reach england.
Do we need another Mahatma to fight for 21st century farmers..!!!

The poetry 'indigo' and painting is inspired by 'Neel Darpan'(1860) a literary text written by Dinbandhu Mitra on the plight of indigo farmers. The 'Indigo Revolt' (1858) or 'Neel-bidraho' in Bengali was a mass movement of the indigo farmers against the British planters. It was a significant movement in the history of Bengal. The play portrayed the eco-political exploitation by the colonizers in early 19th century.
Image detail: The triptych - An ode to neel darpan 2009 is a narrative retold on canvas with acrylics and sanskrit calligraphy.