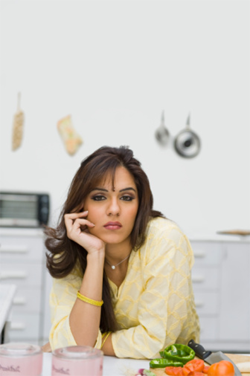 I am missing you...
In the morning,
I made two cups of tea,
holding one in hand, looking at the other,
standing silently in the kitchen,
my heart cried for you,
I missed you.

I waited for your call,
at 12:00 in the noon,
just to say 'hi', or may be asking
for some mutual decision,
Holding phone in my hands, tears in my eyes,
your resonating voice in my ears,
I missed you.

In the evening, I just rushed home,
thinking to see your smiling face,
and asking with so much care and concern,
'how was your day?'
I didn't hear anything from you,
I broke and begged for you,
Again I missed you.

I never realized until this one day of silence,
how much our togetherness means to me,
how much my heart longs for you,
how much I was overlooking,
your love, care and concern,
until today,
A day of silence.