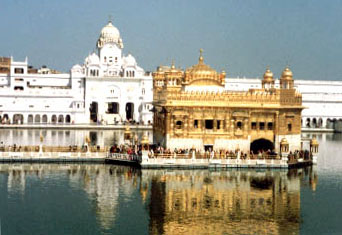 Riding high on the limpid waves
Rising high on the shimmering presence
Blue waters of white marbled chequers
For the eternal hymns of wayward heart
The golden domes invoking a saffron path.

Novices of thoughts and sunshine abiding
The golden swarms of vibratory atoms
The hush of pilgrims on the circular pitch
Tearing apart structures of ego ditch.

Give vent to destinations of beauty & liberty
The concerns of soul now past its restrictions
Illuminate a glance bereft of the inner tumult
Saluting the Guru's presence in a silent rebirth.