(Dedicated to the memory of Damini, the 23-year old Braveheart
assaulted by heartless youths in a Delhi bus. May her soul rest in peace.)
The fire the braveheart has lit in each heart
is not to die, not to end either
in vain and in smokes
but to soar high and higher
to burn to ashes injustice,
cruelty and evil deeds.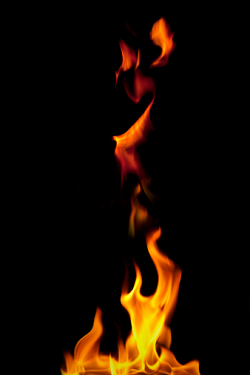 Out of fire you emerged, Oh Jagyaseni!
You emerged with the power of another Panchali
to score victory over all that is cowardly,
devilish, inhuman and beastly.

Fire does not die,
in flint stone unseen it lies,
it strikes as fierce lightning in the dark sky,
as a dreadful volcano in high hills it explodes
and from your pyre it shall erupt
to dispel shadows of every evil act on this earth.

On this Black Saturday, Oh Braveheart!
million eyes shed tears for you,
closing your two innocent eyes
you have opened thousand eyes
to gather courage to see
what is wrong and what is right…