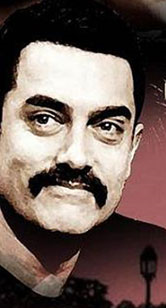 A tight, gripping narrative
With performances superlative!
Rani's eyes – very expressive
Kareena's smile – obsessive!

Aamir's superbly enacted inner turmoil
Acts as a perfect foil
For the whodunit story to unfold
That's been so convincingly told!

Real and supernatural superbly interwoven
Director Reema Kagti's abilities proven!
This movie has to be seen to be believed –
Leaves an aftertaste that asks to be re-lived...!

Can't reveal the story
Of Talaash, the movie...
Better go, watch it
To absorb it, bit by bit...!