There are hundred ways to love a woman
Not the one when you feel the sorrow
There are hundred ways to sing a song
Save the one when you sing of a dark morrow.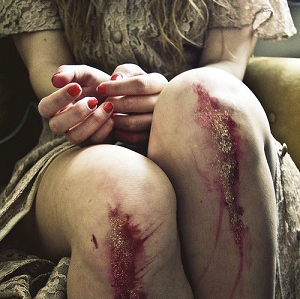 One morning you wake up with empty eyes
Your griefs fill your heart and rend the skies,
Your knee is bruised and a crowd of sorrows leaves you hurt
Bleeding is profuse inside but Light enters your heart.
Flower is false, rainbow or rose, nothing, and nothing is true
Your lover loved you only so much to betray you!
Today like every other day you wake up empty and scared
All called you beautiful, but none had anything shared ….
I and you both are wide awake all the night
Insomnia, and somnambulism, am I right?
Why ice melts, fire burns, meteors fall,
When a woman weeps?
My lord, that's all.