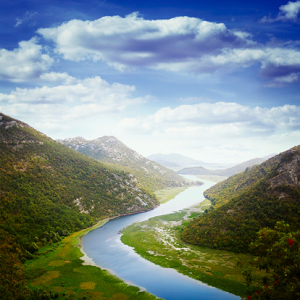 I, a river
Love to flow,
To stop on the way
Not my law.

Humps, hills and deserts
All I overcome,
Life is a struggle
That's to be won.

Home to fishes, snail
Snakes and all aquatics,
Children bathe in me
Poets finds solace and music.

Moon finds reflection
Sun loves the lotus, blooms in me,
Farmers cultivate land
Taking water, when monsoon is thin.

Wind blows over me
Through waves I greet,
Raindrops fall on me
I smile with ripples.

Village, town, land and meadow
Plain, ditch or curve
I am a traveler
All I love.

My goal is
To reach the sea,
Not to stop on the way
It's my promise.