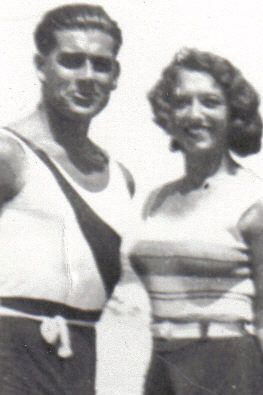 It happened, oh it happened
with body, soul and mind.
We melted our spirits
in love that sings and flies.
Bodies that burn together
passion awakening LIFE.
We dance in the universe
touch, play, run with the stars.

Moon smiling with delight
sun shining in our eyes,
we laugh like little children
and swim through paradise
dreaming our tomorrows,
my breath...my man.

Now, just insane agony
tearing my being apart.
I look for you my sweet
and only see black clouds,
waves of war swept away
everything on its path.
Open arms, oh so empty...
Dreams broken in my heart,
a distance that's eternal,
and love that never Dies.
(a tribute to my parents' love, my father died tragically at age 31)