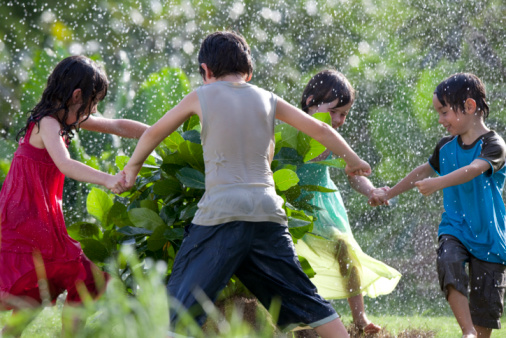 Summers are joyful at the arrival of rain,
Overflowing drains and released strain.
Puddles of water are here and there,
Muddy clothes, mothers' despair.
Rains pouring, cleaning, making things new,
Shiny small droplets settle like dew.
Rains making surroundings cool and pleasant,
Rains are monsoon's best present.
Making crops prosper and flowers bloom,
Each being happy, evading the gloom.
Birds find shelter in trunks and nests,
Animals move hither thither, for children no rest.
It's fun making boats and playing water games,
There is no match to the pleasure they gain.
Enveloping each in its shower, enchanting the terrain,
Rain, Oh! Rain do come again.