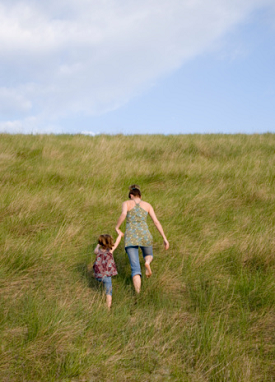 Leading to the hills, with new wills,
Where the life is varied and still,
Move on, move on, go through until
The goal achieved, you reach the hill.
Meandering through the giant sand,
Encircling the woods like a streaky band,
Hasten the way to hold nature's hand,
To be engulfed in silent, enchanting land.
Searching for a new lease, a new way,
For a new green, happy and gay,
On the earth, numerous lives lay,
Shouldering all difficulties tensions on bay.
A question how this glamour grew,
Delightful and fresh like the wine brewed,
Moving around how time flew,
Hardly interested to leave the sky blue.