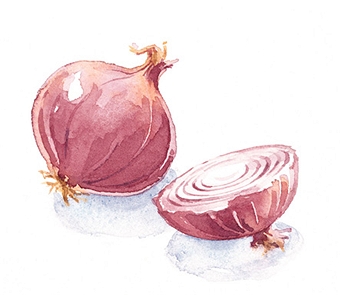 I am Allium Cepa, the onion!
People used to cry to have me cut!
But, now they cry to have me bought!!
I am of culinary and non-culinary use
But, my use is going to reduce!!
I am ancient, was worshipped by Egyptians
But, today, shunned and substituted by aliens
Much younger cousins, Brassica variants
Larger in size, but, no compare in nutrients!!
I am anti-inflammatory, anti-cholesterol, anti-cancer and antioxidant!
But, sad that all are anti to my price exorbitant!!
I was proud that I could survive even when in store!
Today, I am ignored by all in the store!!
I am versatile, can be baked or boiled or eaten raw!
I am worried today, is somewhere a flaw?!