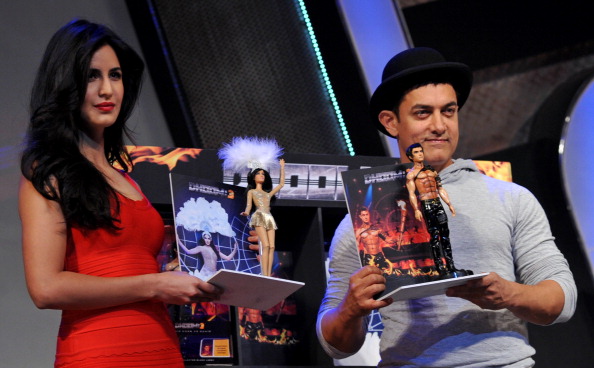 As four bikes go vroom, vroom
In version 3 of the movie Dhoom,
Needless seem guns' boom, boom,
As the bikes create all the dhoom!

Heart-in-the-mouth stunts and action,
Executed by the actors with great flair,
Some magic, circus and great direction,
And *CGI aided revving bikes in mid air -
All do provide edge-of-the-seat thrills,
With an engaging story fitting the bill.

Dhoom-3 is an Aamir Khan film all the way.
With his gravity-defying stunts holding sway
Over all his fans and admirers as always,
Abhi-Uday-Kat get just a glance sideways.

Dhoom-3 is not just babes, biceps and bikes,
Its high voltage action too garners many likes.
Though a tad-too-long 172 minutes movie,
Still worth a watch is the wow-filled Dhoom-3.
*Computer Graphics Interface