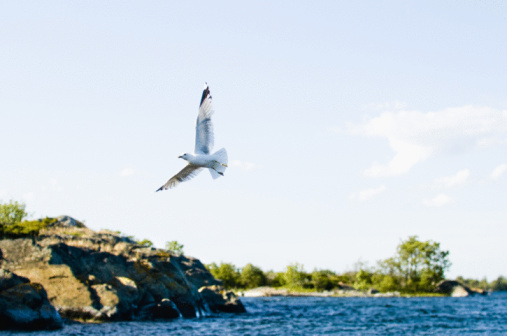 A gull I've known
Is flying alone,
Flying for fun
Under a hazy sun.

High in the sky,
It catches my eye,
Going round and round -
It continues to astound.

It's celebrating life
Free from strife,
Making this moment of time
Memorable and sublime.

Life it's romancing -
I see it dancing -
A ballet in the sky
To make me high.

Jonathan Livingston Seagull,
Whose life isn't dull,
Says dancing isn't absurd -
Just watch this bird.