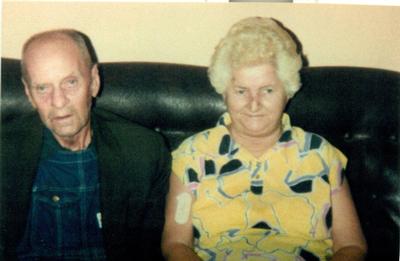 You were my Grandfather but I called you Papaw instead.
It hurt very much when Mom told me that you were dead.
When you died, the flower shop sold out of flowers and had to start selling trees.
That proved that many people loved you and knowing that was sure to please.

Your death brought about pain that we couldn't ignore.
We were all devastated when you passed away in 1994.
It doesn't seem like you've been dead for twenty years.
Your death brought a lot of misery and plenty of tears.

You died less than three weeks before I turned twenty-three.
You were very special and all of your family and friends agree.
Even though you've been dead for many years, your spirit continues to live on.
You still live in our hearts and that proves that you're not gone.
(Dedicated to Burley Johnson who died on August 3, 1994.)