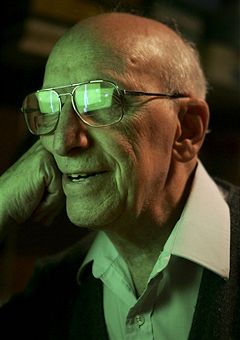 Ralph Baer was brilliant, he created the first video game console in the late sixties.
At first it was called 'The Brown Box' but was later renamed the 'Magnavox Odyssey'.
When it came to video games, he was a pioneer.
It's sad and tragic because he's no longer here.
Baer also developed the first Light Gun.
It was bundled with a shooting game and was sure to be fun.
He received the Pioneer Award during the Game Developers' Choice awards back in 2008.
Video game systems wouldn't be what they are today without him, his contribution was great.
He was a wonderful man and that is certainly true.
But sadly, he has left the world at the age of 92.
[Dedicated to Ralph Baer (1922-2014) who died on December 6, 2014.]