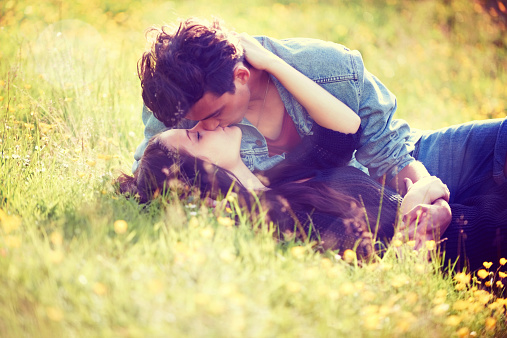 Pairs of lips go wayward,
They stand or sit chock-a-block
Before the crowded eyes--
Some lip-locks
Follow more love-bites
That cause cankerous sores
On common and civic senses....
Aggravated assaults
On freedom of love...?
Ugly heads of some bodies
Grow sharp spikes,
Big protests hot up for nothing...
A true and loving heart is hurt
Psychosomatically
Wrestling with all the rest,
Lost in their hysterical road-shows..!
Feeling of pure and true love
Well-veiled in morality
Seems gone with the wind;
Flaunting love grips sensuality,
Whips and sweeps over
An ultra-modern consciousness...
As neo-cultural awareness..!
Which of those who protest
For or against the Kiss of Love
Are truer and purer lovers
Of Humanity, of Love,
Of value-based universal society?
Lovers of the flaunting flesh
Or those who lock horns
Over locking lips oft far and wide..!