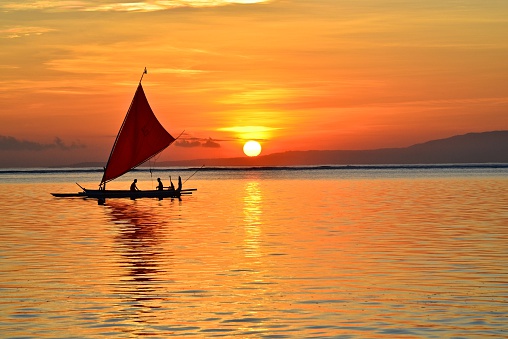 The mortal boat sails
Despite squalls...
Towards
The lamp post –
The destination
Just beyond
The cyclonic whirlpools,
Of surging sea-
Lifelong ups and downs...

It floats tempestuously
On the waves
In dark,
Of lingering LIFE,
Of fleeing TIME;
Tides of life and time crash
And make splashes
Time and again
Against shielding shore
Of my soul
Indomitable..!

I emerge triumphant
Over the travails
Of the earthly voyage,
Writ large is immense joy
On my sweaty face;
My Soul smiles,
Eternally cemented
In the transcendental bliss
With the plinth of Peace..!