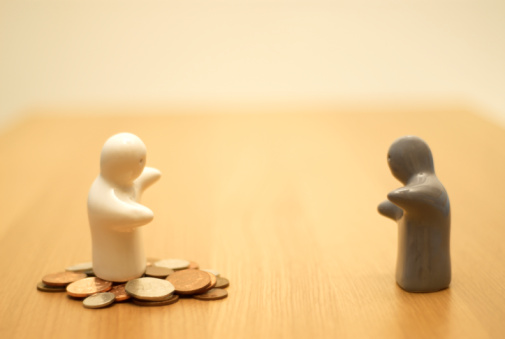 You are rich; I am poor.
You wear clothes; I wear rags.
Your home is a wonderful, huge house.
And mine? Just a simple shack.

Yes, you hear my loud cries,
But you run away as if I was a harbinger of lies,
Until you truly realise
That I am a person, just like you.

That I never chose this life,
This life chose me.
And sadly, this was my destiny
To live in a state like this for you to see.

So then you think of ways to help
As I moan with pain like a dog's yelp.
Finally, I am in Heaven.
Well, not really heaven but something like it.
Houses, huge, that I'd always dreamt of!
Clothes, food – an abundance of everything!

I am happy – so are you.
I revere you; you've changed my life.
A house, a brilliant, clean house!
Health, life, money and more.
A heavenly life, brought to me by a saviour -
That is for me, you are!