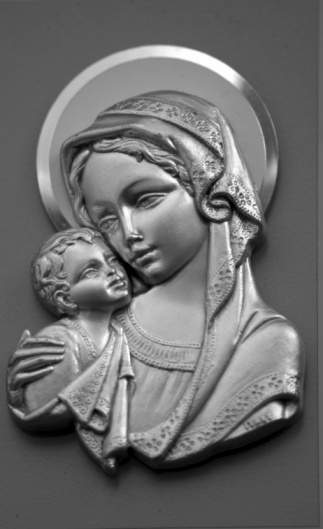 Why were you created, O mother beyond designs?
In whom the universe plunged once more
down into the milk of the paps of God.

Why did the fatal era of Eve unresolved
resume itself here in the racket of its destruction,
the Maker Himself to produce - Himself to be milked!

Did the generation of the universe demand it?
Did God, displeased with His work, fill once again
His pen with ink, and squirt it all with ease

to fashion you? Or did the small enormity
of my rejection dishevel that eternal Head of hair;
so turning within Himself, in His fury and His love,

vent it - and so the hills cry, 'Mary!' -
and made Himself a mother!