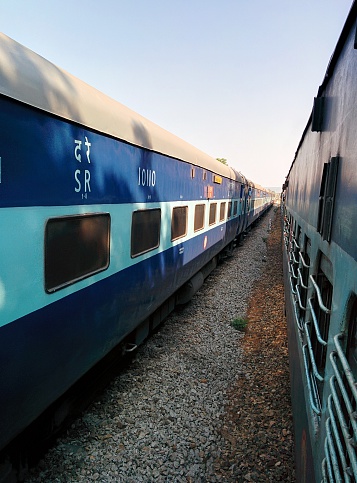 The Jaipur train winds its way
Through northern India's countless towns
But my thoughts are much displaced
Longing for another place
Where someone waits just for me,
Two hearts displaced by land and sea.

I know this journey has an end,
I pray its goal to mend my heart
Will be accomplished soon enough
So life and love can carry on
Where once all hope was gone.

Mustard fields of golden flowers
Look like canola around Dubbo way.
Again my thoughts drift homeward
To another place, another day
When five hours with a dog or two
Delivered me into a room
Where all my dreams lay cold and still.

This wretched habit of looking back
Must end with this south Asia trek.
I need to turn my gaze once more
Towards the present and a future life
With no more grief and regret,
Not suggesting I try to forget
What was and always will be mine
But to now enjoy more happier times.