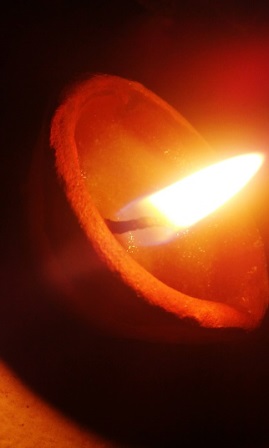 Night creeps in and spreads darkness all around
Cloudy sky and no stars and moon to be found.
But there is a small lamp glittering
In my heart with its light profound.
Thanks for being my companion
In situations unsound.

No matter how strong the breeze blows
It cannot put off the lamp and squeeze its glow.
Never give up but carry on with life's show
No matter how the situations make you feel badly low.
Keep fighting till the last breath,
Is the message given to me in depth.

Now I tread ahead with optimistic steps.
Winning or losing is a part of game set
Happy to regain my self-esteem and confidence
Which is alive like the lamp and not yet dead.